Alyson Murray celebrates the process of nurturing a new love with her the official video for "Small Steps," off of her forthcoming EP, The AM Session, out March 18th.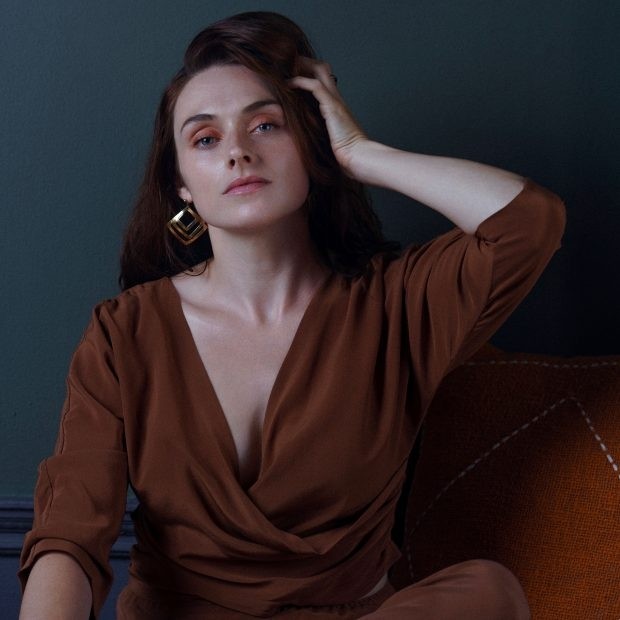 The video features the Australian-born, New York-based R&B/Soul vocalist channeling the raw emotion of a live performance complete with bassist Luca Soul Rosenfeld and pianist Kelly Green brilliantly accentuating the singer's slow dive into a new love. The result is an intimate, vulnerable performance of one of the most tender tracks from the forthcoming EP.
"On the surface this track is a love song, but it's much deeper than that," explains Murray. "'Small Steps' is about respecting and loving the process, through all aspects of growth," explains Murray.
The music video takes shape around a particular line from the song: "When you plant the seeds, it takes nurturing and time," and finds the singer surrounded by plants and glittery, delicate lighting.
https://www.instagram.com/alysonmurraymusic/
"'Small Steps' is one of the most intimate tracks on the album, with piano and bass playing an essential role in telling the whole story of the track. I wanted the visuals to feel warm and soft, creating a haven for love to flourish. This is where 'Small Steps' takes me." Follow Alyson into her own abyss of love, where she lays the foundation for a new relationship as well as her upcoming EP.
In 2019, Murray started a virtual YouTube and Instagram series, #AMsession, featuring a collection of songwriting ideas and improvisations. This series ultimately served as inspiration for the eight-track collection, aptly titled The AM Session, co-produced by Gregory 'Phace' Fils-Aime.
The official video for "Small Steps," is out now ahead of Murray's forthcoming EP, The AM Session, due out March 18th. Stay up-to-date with Alyson on Instagram and listen on Spotify and Apple Music.