Olivia Morreale debuts her second single, "PARASOMNIA," from her forthcoming EP, SPACE DREAMS. "PARASOMNIA" comes on the heels of her first single, "NO ANSWER," which was released in late January and introduced listeners to her unique blend of synthy indie-pop.
"PARASOMNIA" is a dreamy wonderland of gauzy synths, infectious bass and intricately layered vocal chops. Inspired by the way in which subconscious thoughts and desires are unlocked through dreams, it was important to Olivia for the song to lyrically and sonically reflect the innermost psyche. "It sounds like a normal pop song until the breakdown/bridge, where it warps into a sort of nightmarish and dark space," she writes. "We [Olivia and her co-collaborator, Eli Koskoff] let the idea of a nightmare and of the thoughts we can't control be our guiding force during the production."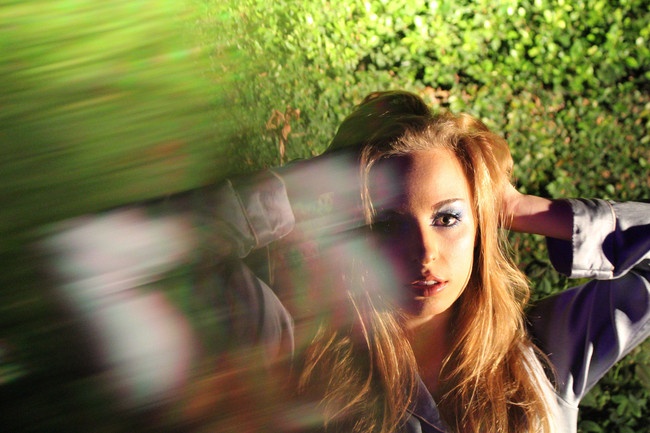 Olivia Morreale grew up in a household soundtracked by jazz greats like Frank Sinatra, Nat King Cole, and Ella Fitzgerald. When she moved to New York City for high school, she became infatuated with the city's underground jazz scene and the collaborative nature of the genre. She'd been dabbling with piano and singing from a young age, but her foray into songwriting took flight when she moved to LA to attend USC. Melding her jazz background with her new immersion in the pop utopia of Los Angeles, Olivia started to pave her own sonic journey, resulting in a sound inspired by synth-pop, chillwave, jazz, and soul. Her music is timeless and refreshing all at once.
In addition to her own releases, Olivia has toured as a background singer for Engelbert Humperdinck and was featured as a star vocalist on Jason "Spicy G" Goldman's Hypnotized EP. Her ethereal, distinctive vocals have been her long standing calling card and her forthcoming EP, SPACE DREAMS, is a chance for her uniquely hypnotic cadence to take centerstage.
Spotify: https://open.spotify.com/track/498wkRwbcIvAPoZSDO4VUv