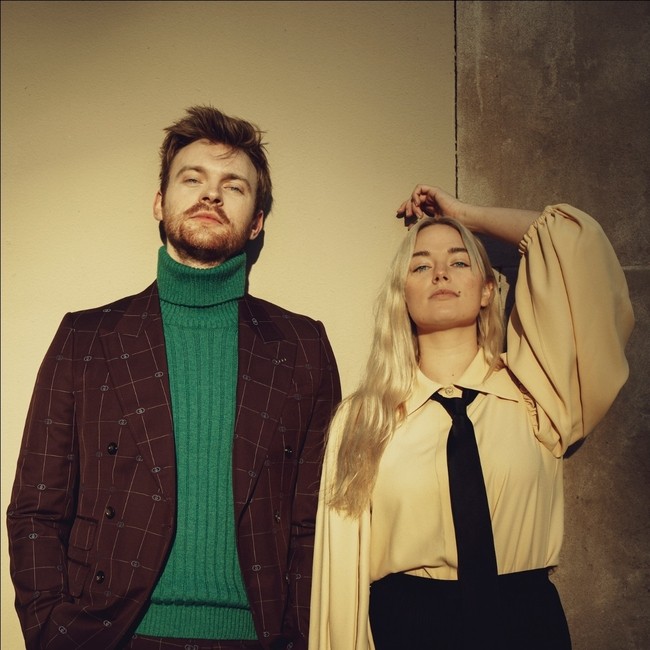 Six-time GRAMMY® Award-winning musician, songwriter and producer FINNEAS joins forces with friend and collaborator Ashe, sharing their majestic new track "Till Forever Falls Apart," out today via Mom + Pop Music.
– https://ashemusic.co/TillForever
Co-written by Ashe, FINNEAS, & Big Taste (Justin Bieber, Adam Lambert) with production from FINNEAS and Big Taste. "Till Forever Falls Apart" is elegantly crafted, featuring lush arrangements, seamlessly warm harmonies, and a refreshingly epic, authentic sound. The emotional exchange between Ashe and FINNEAS feels nostalgic yet current, showing off their respective musical talents and uniquely distinctive styles. Ashe's unabashed love of Carole King and The Beach Boys shines through the 70's influenced track, while FINNEAS brings his own incomparable brand of innovative artistry to the collaboration. The visually breathtaking music video, directed by Sam Bennett, sees the pair in the California desert, individually and together dancing in a ballroom-swing style sequence reminiscent of the likes of Fred Astaire and Buster Keaton. Both the song and the video have an undeniable feel-good optimism that seems to have arrived at the perfect time.
Speaking about the collaboration, FINNEAS reveals, "Ashe to me, is a timeless artist. Her music will be as relevant and important 30 years from now as it is today. Making music with her has always been an extension of our friendship and I could not love this song more."
Ashe comments, "'Till Forever Falls Apart' is one of my favorite songs with one of my favorite people. If I've learned anything from 'Moral of the Story,' it's that accepting the hard truth is strangely comforting. This song, while sounding like the most romantic song I've ever written, is about acceptance as well. The lyrics, 'I'm gonna love you knowing we don't have forever' is about how it's more important to have had the chance to love than to stay in love. FINNEAS is one of the most talented people I know and it's fitting to release this song with someone I love so much. I'm lucky to know him and I hope to never know a life without him in it."