Emily Lazar is the first female rock/ metal front person to create and launch a music and animation NFT (Non-fungible token), on Friday, March 5, 2021.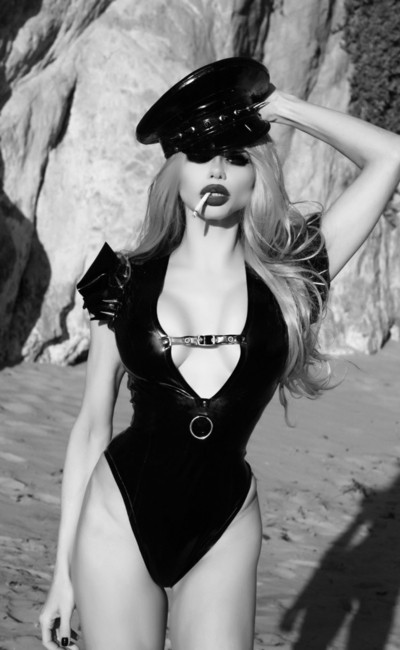 Emily created and leads September Mourning, a transmedia project spanning music, animation, graphic novels, video, costume design and more. Naturally, she wanted to expand the universe of September Mourning into NFTs, a new realm of creative possibility on the forefront of the digital landscape.
NFTs are unique, limited edition digital pieces of art that the creator signs & authenticates. You can own each one forever like you would a vinyl record or sell it as the NFT appreciates in value on an NFT exchange like Open Sea. The artist gets a residual portion of the sale so you are always supporting them both monetarily and promotionally. Think of the space as a collectible marketplace for the digital world.
Emily is dropping a limited edition of 2 different NFT's on OpenSea, the largest NFT marketplace.
Emily's NFT's combine extreme animation and music from the single "Wake the Dead," with one version giving a slight nod to the Bitcoin and Ethereum meme culture.
– https://opensea.io/collection/emily-lazar-september-mourning-the-soul-collection