Tom Mackell, an Americana folk-pop singer-songwriter based in Charleston, SC, releases new single — a nod to the power of hope and optimism — called "Maybe Tonight"
Americana folk-pop singer-songwriter Tom Mackell sat down recently with @skopemag to talk about his new single, "Maybe Tonight" (out now.)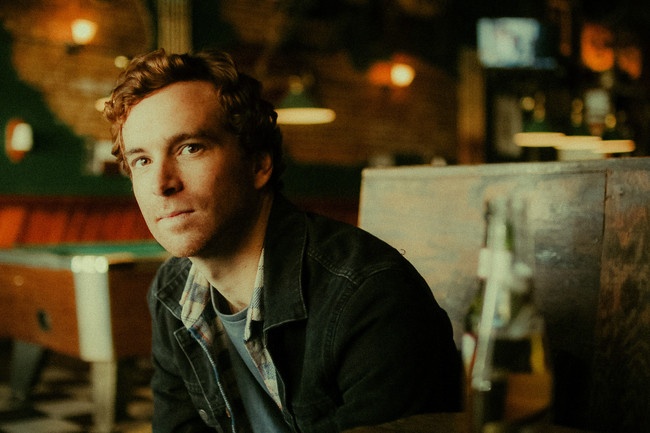 @skopemag: Hi, Tom! This single ("Maybe Tonight") taps into a sense of hopefulness. Tell us the story behind the song.
Tom: "Maybe Tonight" began as a message to myself. The song is inspired by love and the feeling of starting something new. I wanted to capture the energy, excitement, and hesitation of it — not knowing whether or not things will work out but hoping that they do. When I met up with my good friend and collaborator, Tony Lucca, he loved the idea. Once we got rolling the song was finished in about two hours.
@skopemag: Did the pandemic play a part in your decision to release singles rather than an album or an EP?
Tom: The pandemic made me think about my release plans differently, but I knew I wanted to put out a single or two before my next EP. I plan to release my next EP later this year featuring my last couple of singles. And there may be something else to follow that before the end of the year as well…stay tuned!
@skopemag: How has living in South Carolina played a part in your music and your sound?
Tom: Charleston, SC has had an enormous impact on my music and my life in general. The community of artists and musicians here support each other. I am constantly being inspired by other artists here in Charleston. I hope to incorporate these influences much more into my own music.
@skopemag: How would you describe your music? Who are your biggest influences?
Tom: Something I admire about artists today is that there is so much genre-defying music. I enjoy making art that has no guidelines and is a pure human expression. I would describe my music as a soulful blend of Americana, pop, and folk-rock. I grew up listening to Jackson Browne, Elton John, and James Taylor. I love songs that tell stories and say so much with such simple yet clever combinations of lyrics, melody, and music.