English gothic rock band BLACK ANGEL present their brand new second studio album, Kiss of Death: Ten tracks of pure gothic rock with a little sprinkling of psychobilly and punk.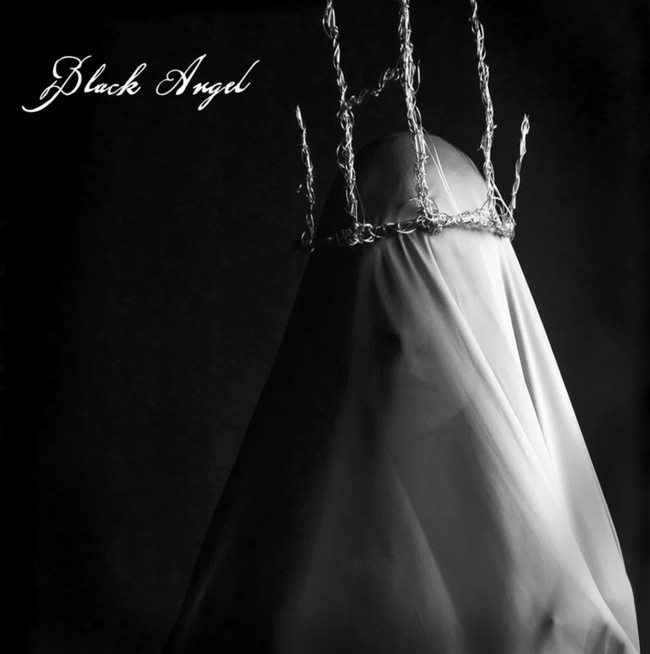 Angel '80s influenced goth post-punk project, Black Angel, lead by English musician and producer Matt Vowles, following the recent extended version of the band's 2019 debut LP "The Widow", have announced the release of their sophomore studio album "Kiss of Death", introduced by the new single "Animal".
Kiss of Death is an album that is all about love. Whether it be unrequited, a lost love or a love out of reach. "Animal," the first single from the album fits into this theme by addressing the topic of passion. "Animal" is heavy with sentiment that is raw with longing and wanting. The animal logic overriding all. The beat pounds and the vocals exotically call you to give all for that animalistic love.
https://www.instagram.com/black_angel_music/
Eerie and ghostly cinematic intro, "Animal" unleashes with tight thumping drumbeats along with mesmerizingly crumbling bassline, to unleash a smouldering burning luscious array of sinisterly scathing poignant guitar melodies, awash by deep dramatic glowing synth flows, whilst hot, soulful, breathless male croons, punctuated by lustrous keyboard stabs, are laced in seductive deep echoes in a yearning exhalation of tantalizing electrified bliss.
Melancholic and achingly epic, elegant and dangerously sensual, "Animal" walks the line between power and melody, tradition and present, to create something familiar and fresh at the same time, seeping with darkly vibrant moods steeped in gothic romance.
Black Angel came onto the Goth / Post-Punk scene in 2018 with their true 80's style debut Goth album 'The Widow'. It was well-received and inspired them to get back to writing and back into the studio during 2020, working on their follow up record 'Kiss of Death' English musician and Producer Matt Vowles grew up in the 80's listening to Bauhaus, Sisters of Mercy, Damned, Cult, Xmal, etc and has always been influenced by what he sees as the true Goth period. The great challenge and direction with 'Kiss of Death' was to capture that essence of the 80's goth style but to not sound like a carbon copy or outdated. Hopefully Black Angel captures that sound of the era but also brings something new.