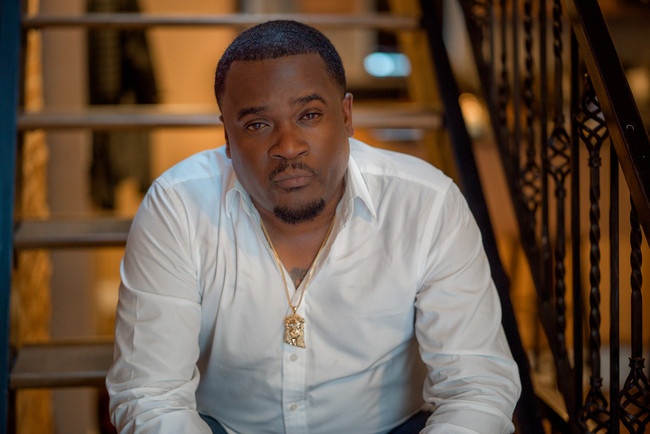 Today we are so excited to catch up with Juan Donovan – a man who wears many hats in this music biz. He is  Producer | Composer | Curator | Label Owner and that is just the beginning. This man is helping artists from the studio to Spotify. We are so excited to have Juan Donovan here as he can and wants to help many of you artists get real results in terms of new fans and streams. Join us as we introduce you to Juan Donovan.
@skopemag: Where are we talking from today and how is 2021 going so far?
Hi @skopemag, I am currently in my hometown Baltimore, Maryland. 2021 has been a very great year for me, I've been working like crazy.
@skopemag: At what age did you find your love for music and how has that enhanced your life?
I was a teenager when Bad Boy, LaFace, DeathRow, and So So Def were ruling the radio and the charts. I instantly fell in love with the different sounds, artists, and the culture as a whole.
@skopemag: You wear many titles – Producer | Composer | Curator | Label Owner. How do you juggle all these roles and do they overlap as well?
Honestly it doesn't feel like a lot of titles because they all seamlessly coincide. I love to work with different artists and create new material. I like to sign these artists so I can help make their dreams come true and be a colleague as well as a collaborator. Being a curator with popular playlists on Spotify simply began from my love a music and staying up to date with everything new, fresh, and innovative.
@skopemag: When you are going to work with an artist – what are three traits that you look for?
Writing, vocal delivery, and a willingness to take chances. Most artists nowadays just want to sound like what they hear or see and there is really no future in being a clone in this business. The most innovative creators are the ones that have the most longevity.
@skopemag: You are very heavy in Spotify and you have popular playlists. Offer folks the details on how they can get their music on your playlists?
My biggest and most popular playlist is called The Stock Exchange. It's a playlist that has over 13K engaged listeners. It is a great playlist for an artist of any genre to be heard by new listeners and fans. I created a new playlist called The Compressor which will follow the movements of Billboard a bit closer than any of my other playlists.
I curate for The Stock Exchange through promotional pay sites like Playlist Push, SubmitHub, etc. However, right now I am offering a special where any artist/musician follows The Compressor on Spotify, I will add their most recent single to The Stock Exchange for free. It's a great way to get your material in front of new listeners without having to spend a nickel. Not enough offers like this come for us indie artists so I'm taking a lot of pride in being able to do this.
@skopemag: Spotify is so powerful to get heard for indie and up & coming artists. How do you utilize the power of Spotify for you and your artists?
I think of Spotify as a type of community radio station. A place where you can not only listen to your favorite songs, but the more engaged you are, the more you can learn about new artists and hear great new material from artists all over the world. Also it's a great way to meet future collaborators and to build your fanbase.
@skopemag: How does getting your song on multiple playlists help to reach new fans on Spotify?
Spotify was always a great way to sample new material without the confines of radio. Radio usually just sticks with what's popular, whereas Spotify offers the ability to listen to what's popular, as well as what could be considered underground or "next up". The problem is, once the major labels recognized this, they took some of the most popular playlists at the time, bought them out, changed the names, and then started to cater only to their artists. However, the effect that had was like back in the day when major labels started paying the radio stations, it birthed the power of College Radio and Mixtapes.
That way those true music fans could go around the "establishment" and still get the new and "underground" music they hungered for. So this has made those second and third tier Spotify playlists very popular. So maybe you can't land on RapCaviar or Filtr, but instead get on 30 or 40 of those second or third tier, that impact may be the same or in some cases even stronger. An indie artist landing on Filtr is great and dandy, until Atlantic wants to push a new artist of your genre and decide that a song has to go. 9 times out of 10, its going to be your song taken off. I know quite a few artists that have landed on really big playlists and didn't last 3 days. Whereas those smaller playlists with more dedicated fans will keep you on for months and sometimes forever.
@skopemag: Many artists feel as though they do not get enough $$$ per stream – what do you think is fair per stream in $$$?
I actually have no answer for that because I look at Spotify through a different lens.
I am also a musician who releases music on Spotify, I too see those extremely small per-stream payouts. The reason it doesn't get to me though is because as I have stated before, I look at Spotify as the perfect platform to build a fanbase. As a true lover of music and a creative, I do not look to Spotify for money. There are artists who use Spotify to build a fanbase and popularity, and then turn that into brand partnerships, tours, even gigs within other sources of media such as film or tv. Although I release music on streaming platforms, the bulk of my income comes from composing for films, television, and commercial ads. 20 years ago, an artist would spend his own money to create and distribute a mixtape which he would not make a penny off of. It was "for promotional use only", and it did exactly that. Built up your fanbase to the point where it led to later income such as record deals, shows, etc.
50 Cent was one of the blueprints to that model. Just think, his first G-Unit mixtape was "God's Plan" and he didn't make a dime off it that mixtape. However, it helped him build a massive fanbase and that led to a label deal with Interscope, over 30 films, television deals with Starz & ABC, and so much more. So basically, if you are a creator and know that Spotify could simply be the perfect stepping stone to becoming something bigger, you wouldn't think about the pennies that come from streaming because you will be too busy focusing on the millions that will come from everything else that Spotify (and other platforms) helped you build.
@skopemag: I always love to ask when you are not making music what else does your life include?
That's a great question. I am a lover of art and creativity to the core. So if I am not making music, I am usually watching television or films. It all falls under the same category for me. The brilliance I see in Dr. Dre is the same type of brilliance that I see in Martin Scorsese. So pretty much everything I do in some form or fashion has to do with art or creativity.
@skopemag: What is on your agenda for Juan Donovan and where can we follow / like / stream / etc you?
My sophomore album is being released March 12, 202. It is an R&B/TrapSoul project called "When Morning Is Still Last Night".
It features some of my favorite unsigned artists with me producing every song. It's truly a masterpiece.
I am also providing music for the Emmy nominated Amazon Studios show Bosch starring Titus Welliver & Jamie Hector.
Feel free to follow me on all socials @juandonovan
And for any artists/musicians who take part in my Spotify playlist offer, simply email me directly at juandonovan@yahoo.com showing a screenshot that you are now following The Compressor and I will add your latest single to The Stock Exchange.
Here are their direct links:
The Compressor: https://open.spotify.com/playlist/1ZGYfRH7bduBqIOpVyKTYc
The Stock Exchange: https://open.spotify.com/playlist/2A35ZgyBlSkONMceBP0aUp