This year, conceptual dream-pop singer-songwriter Ebony Buckle is set to release her debut album Disco Lasers, a collection of audio-visual stories that will be shared monthly as singles. The album celebrates the wonders of our universe and how we as human beings make sense of our existence through folklore legends, science and our imagination. Her first single "Wonder" was released on the 1st of February and was featured in various publications including Earmilk, Rollingstone India and New Scientist.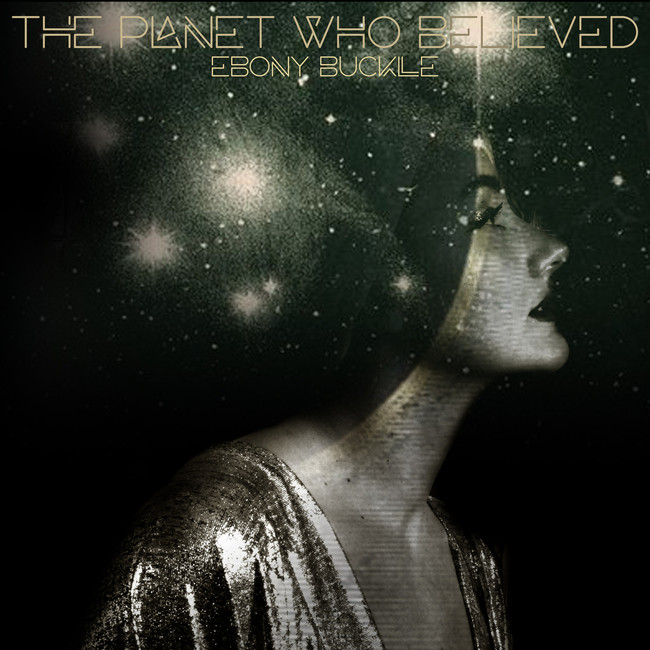 Ebony Buckle is a London-based singer/songwriter, originally from her tropical seaside home of Townsville, Australia. Writing and performing with her husband, musician Nick Burns, who also produces her music, Buckle uses captivating stories to hold a mirror up to herself and the world. Reflected in these songs is our humanity – our wants and needs, our struggles to fit in or break out. Throughout all of this is the hope that we can connect, that we can see the magnificent beauty of our universe and that we can grow and learn and evolve without fear.
Her latest single "The Planet Who Believed" is an example of Ebony's songwriting style in action. The song tells the story of the planet who believed she was a star, only to find out that she was actually trapped in an orbit not of her making. The song was written after Ebony read an article in New Scientist magazine, about a discovery of gas clouds in space that were behaving more like stars. The idea that these clouds believed they were something else immediately inspired Buckle. She writes: "I think so many of us find ourselves in a situation we thought we had understood, only to find out it is vastly different and very much out of our control."
The music video for "The Planet Who Believed" is created by animator Luke Taylor, with video by Sky Zhou. Featuring Ebony as a part of an ever-changing galaxy, it follows in a similar vein to her previous release "Wonder". There is even a hidden reference to the previous visual if you want to play "spot the whale".