"Bigger is better" is more than just a silly cliche, especially in the automotive industry, where large executive sedans and cavernous SUVs like the Lincoln Navigator earn top marks, if not top sales. This may be because there simply aren't enough people willing to lay out huge sums of money to push sales up. Because you can bet your bottom dollar, that if they could afford it, everyone would want to be cruising around in one of these glorious juggernauts. Well, maybe those who think getting ten miles per gallon is a bit irresponsible might abstain.
But, for those who like to dream big, even if they can never hope to afford the exorbitant MSRP of one of these magnificent beasts, here is a list of five of the best of the large SUV/crossover segment: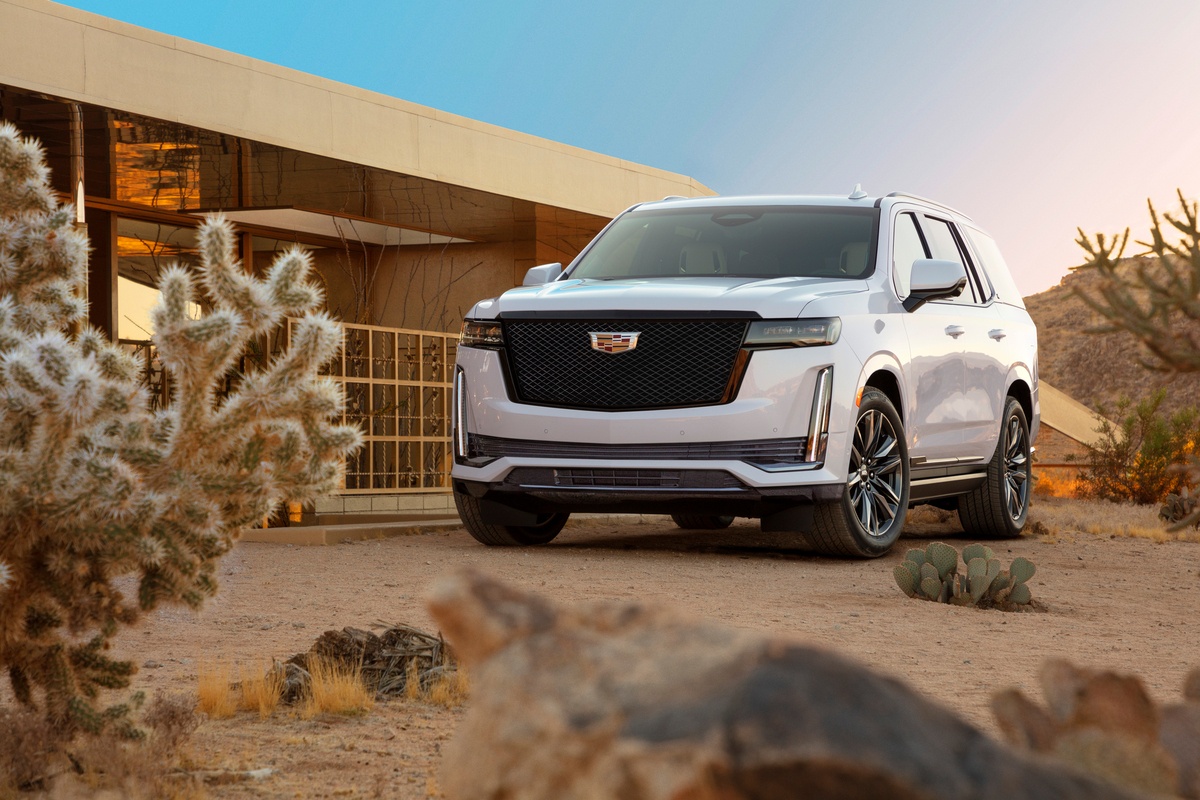 Cadillac Escalade
Completely overhauled for 2021, the Escalade is the Godfather of sport utility vehicles, although it is more of an ostentatious lounge on wheels. Available in standard and extended body styles, it is one of the most expensive automobiles in the segment in the USA. Even the base model costs upwards of $78k, with top-tier trims drawing close to the six-figure mark, but what you get may just make up for how much you need to spend.
This includes a thirsty V8 engine that develops 420 horsepower and 460 lb-ft of torque. This is more than enough to hustle the brute around town, but if you want to save a little on fuel economy, you could sacrifice around 200 hp and opt for the Duramax turbo-diesel engine. Neither option changes what really matters though – the lavish interior. Capable of seating up to eight, the cabin is dressed in upscale materials and outfitted with more tech than you'd even know what to do with. Cargo space is slightly restrictive, but behind the rear seats you get a decent 25.5 cubic feet to work with, with upwards of 120 cubes in the extended wheelbase variant.
Lincoln Navigator
Yet another American bruiser with a standard or extra-length version, the Navigator does a good job of running with the big boys. Though marginally less expensive than the Caddy, it offers similarly abysmal mileage figures, even though it relies on a twin-turbocharged V6 instead of a naturally aspirated V8. It wins in a tow-off, though, with a maximum capacity of 8,700 lbs when correctly configured.
The interior boasts three rows of seats, but if you plan to haul seven occupants regularly, you should consider the pricier L model. As with many American luxury brands, the materials are a little less extravagant than you'd find in a European cruiser. But, if you upgrade a few trim levels to the Venetian leather, there really is no reason to complain. Standard features include tri-zone climate control, a ten-inch infotainment suite, and a 14-speaker Revel sound system.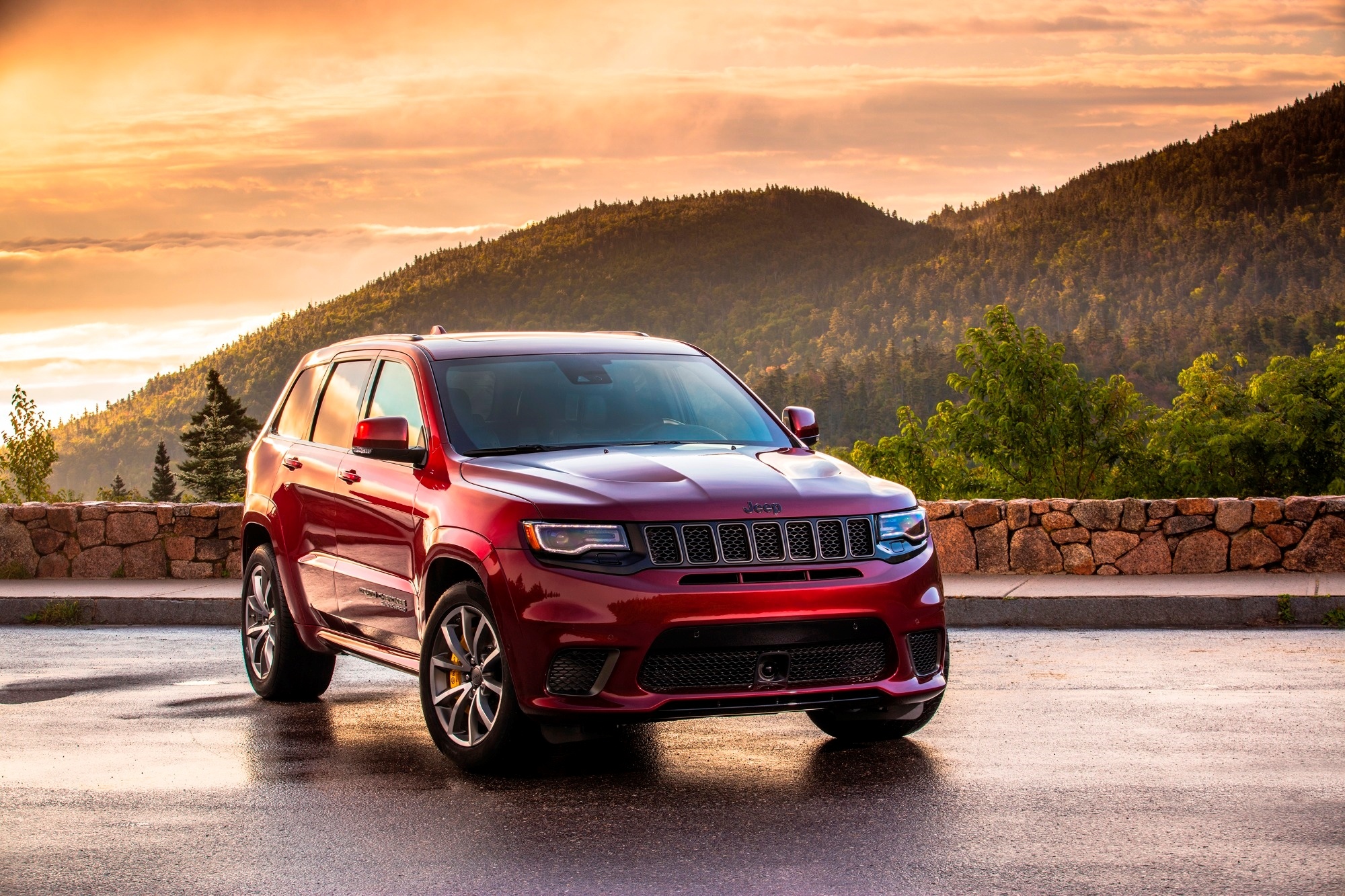 Jeep Grand Cherokee Trackhawk
Jeep is better known for its wilder side, so the Trackhawk is a bit of a black sheep. But how else are you planning to create that sleek and sexy tuxedo? Rather than focusing on off-roading acumen, this particular breed prefers roaring around town with its audacious Hemi V8 engine, doing the 0-60 mph sprint in a brisk 3.5 seconds.
The interior is a little more rugged in comparison to its contemporaries on this list, with a little suede thrown in with the leather, and it doesn't even try to squeeze in a third row of seats. Luckily, this means it dominates when it comes to cargo space, with 36.3 cubic feet behind the back-seat bench. In most other ways, it is much the same. These include full smartphone integration, onboard Wi-Fi, a nine-speaker Alpine sound system, and an extensive safety suite.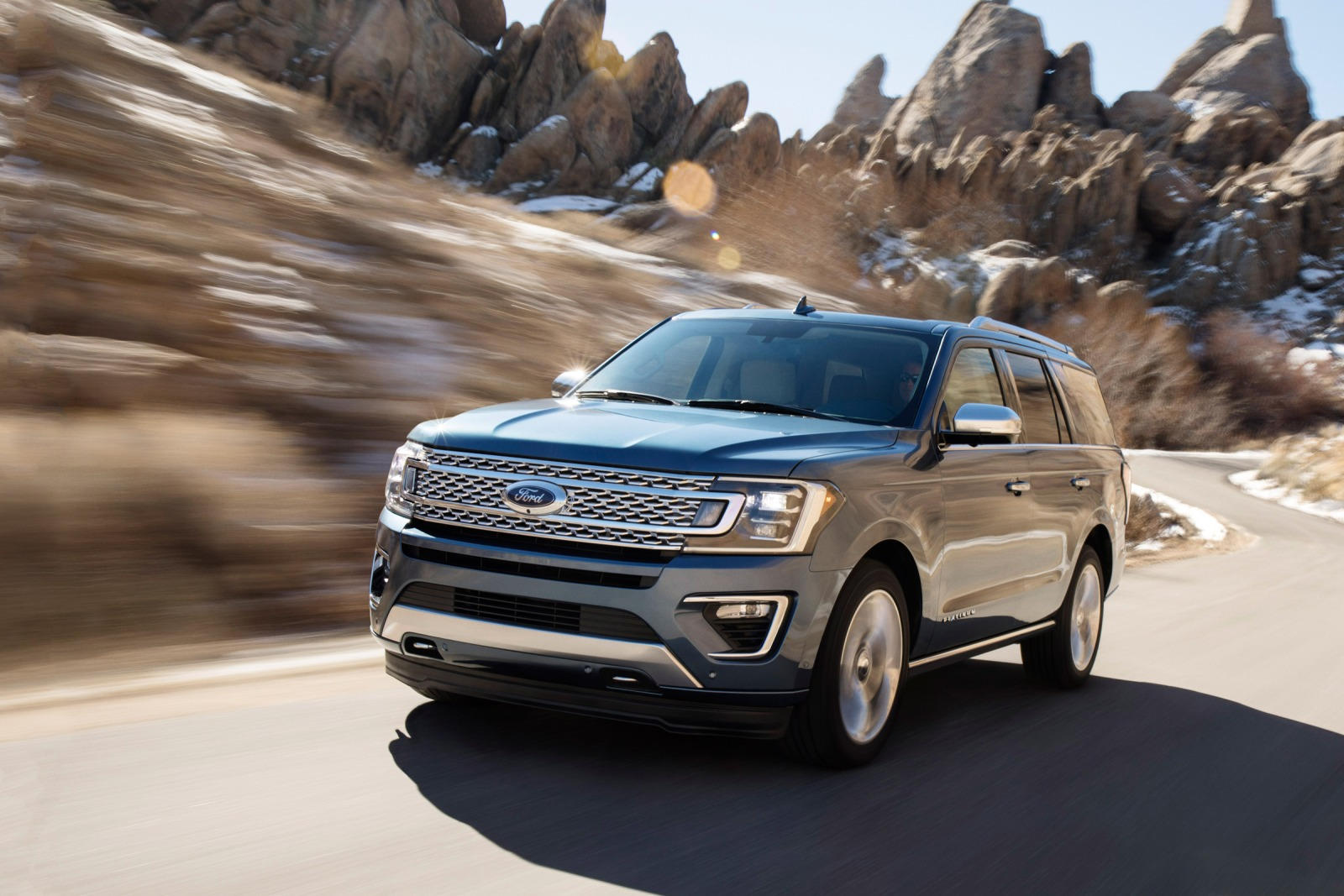 Ford Expedition Max
A bit more of an everyman's car, the Blue Oval is quite a bit cheaper than its rivals, starting at just over $54k. Alongside this, it gets a slightly higher mpg ratio, reducing overall costs. This makes it more accessible for those that really want a giant SUV, so long as they are willing to accept the compromises.
These include subpar materials and some unique style choices. It also gets a small and unimpressive infotainment screen and only a few safety features are included on the base model. Fully loaded, the Expedition will cost you more than an entry-level Escalade or Navigator, but it won't feel as special.
Land Rover Range Rover
The only foreign model to make the list, the Range Rover is a classic in its own right. That much is clear from the moment you lay your eyes on it. The extra height underneath the vehicle makes it clear that it was built to venture off the beaten path, but its size and style say that it is equally at home in the urban jungle.
If you spend the bare minimum, you receive a competent off-roader with a comfortable interior and a respectable list of features, both comfort and safety. But, if you are willing to invest a little more, each area can be pushed to the point of ludicrous opulence. Properly outfitted, the Land Rover can easily keep up with the competition, and a few sports cars too. Inside, it gets the finest materials money can buy, and $200k can buy quite a lot.