We're only three months into 2021, but it's already starting to feel like a good year for bluegrass. With scores of new and veteran artists emerging from the shadows of a wretched year lost to pandemic, many fans have been overwhelmed by which records to start with first – however, I can assure you that few of the hotter LPs in the bluegrass genre out this month are on the level of Alan Bibey & Grasstowne's Hitchhiking to California. Recorded the old fashioned way and without artificiality coming into the fold, Hitchhiking to California is old school bluegrass done right – by new school players of the best strain.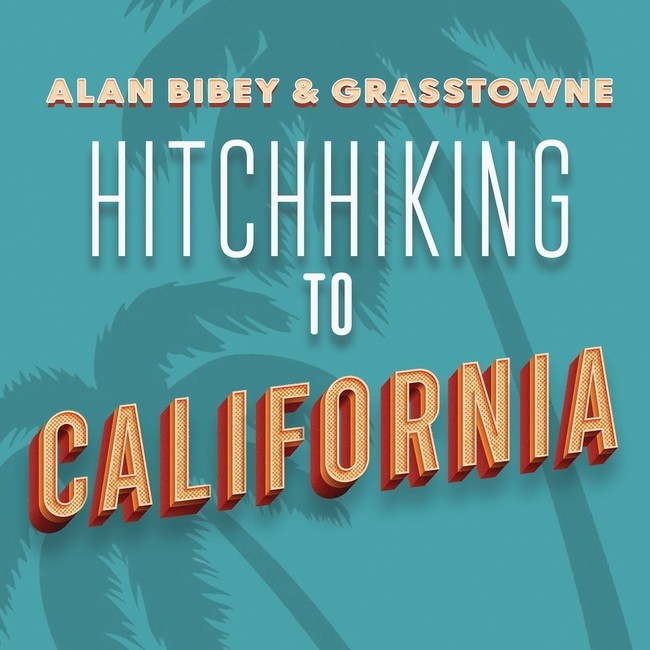 WEBSITE: https://grasstowne.com/
Bibey himself shares the stage with his crew wonderfully, even lending Kati Penn the mic for a lead role in "I Don't Know When" that stands up well to any of his own vocal parts here. Darin and Brooke Aldridge are quite stimulating as well in their collaborative effort, "Daddy & Me," and I think there's an argument to be made that even when everything is centered on his verses, Bibey never sounds even the least bit egomaniacal in this material; frankly, he's too in love with the meticulousness of the work to become self-serving. 
This tracklist has an amazing flow that really grabbed my attention when I listened to Hitchhiking to California for the very first time, and I would even say it makes "Messin' with Sasquatch," lead single "Blue Collar Blues" and a Supertramp cover in "Take the Long Way Home" sound like they were made for extended jams on the big stage. There's a live quality to all of this content that inspires hope for a day when we'll be able to get in front of this band and experience them properly once more, which is ideal in any studio-recorded piece. 
The happy traveler theme in this album is prominent from one song to the next, but there's just as much an affection for the endearing notion of reaching the destination we've always dreamed about as there is an enjoyment of the adventures we get into along the way here. I think this is what creates depth in songs like "Lonesomeville," "Come at Quiet Dell," "Rhythm of the Rails" and especially the title track (which is admittedly my favorite song on the record), and moreover displays the bigger concept that Bibey was trying to hammer home in Hitchhiking to California. 
With Grasstowne giving him a performance for the ages, Alan Bibey delivers his best work in years here, putting up eleven songs that are all radio-ready and made with the serious bluegrass listener in mind. While I don't know that Hitchhiking to California is going to represent this collective's peak, I think it goes without saying that Bibey & Grasstowne have raised the bar for themselves and the scene that gave their story its start in the first place with its release. If 2021 really is all about bluegrass, this act needs to be regarded as a premier unit. 
Gwen Waggoner