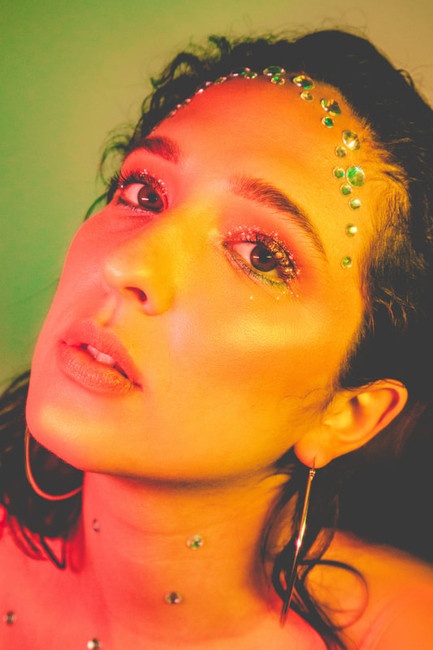 In her new music video for her song, "PrettyBoy", Detroit-based Neo-Soul artist Sara Marie Barron recruits artists from her community to tell stories of love during lockdown. "I wanted to share the message that we can find magic in the mundane with love, especially while quarantined together during a pandemic," Barron explains. "Love has been one of the only constants for me during this time and I wanted to convey that in a way that felt inclusive and real."
Directed by Zach Hagy, the video shows different couples in their everyday lockdown environments. Whether it's cleaning the house, hanging at the skatepark, or cooking breakfast together, it's clear that the couples have cultivated their own little worlds, protecting them from the chaos that lies outside. The snapshots of the lovers are intertwined with Barron's "fantasy" day with her own partner (Alex Burns of Detroit-based band Cousin Mouth), showing that the true fairytale is really just having someone to share moments of peace with in the midst of chaos, no matter if it's doing dishes together or sharing a champagne bubble-both.
Barron's sophomore record Existential Glam came out on September 25, 2020 – stream anywhere and follow her on Instagram for updates.