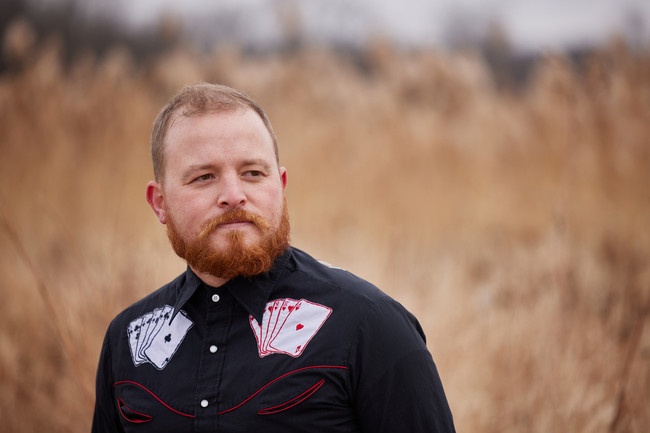 Seth Samuelson Cocquit, an Americana singer-songwriter based in Illinois and member of Americana outfit Harvest Sons, releases new single, an ode Midwestern values and hard work, called "Old Timer" 
Americana singer-songwriter Seth Samuelson Cocquit sat down recently with @skopemag to talk about his new single, "Old Timer" (out now.) 
@skopemag:  Hi, Seth!  This single ("Old Timer") is a great Americana tune with a nod to Midwestern values and hard work.  What is the story behind the song?
Seth:  My grandfather's story inspired me to write it. My grandfather encompassed Midwestern values and hard work. He bootstrapped the farm in 1948 after serving in WWII. He and my grandmother built the family farm from scratch. I wrote "Old Timer" after a conversation with my great uncle about how times have changed since he was a kid, and we talked plenty about my grandfather, who passed away in 2003.
@skopemag:  You are also a music teacher.  How does teaching inform your music, and what advice do you give to your students?
Seth:  Teaching keeps me hyper-aware of the fact that learning never stops. Music teaches you a lot about yourself as well – it teaches you about unity, harmony, melody, how to listen, how to hear, how to process what you hear. Music makes you analytical on a lot of levels.
I always try to give my high school rock band students doses of reality. I introduce them to genres of music I know they are unfamiliar with to broaden their horizons a little.  I try to set an example of what it means to work on your craft, write your songs, be yourself, and make the world a little more yours. "Music is life" are words to live by.
@skopemag:  How would you describe the difference between your solo music and the music you make with Harvest Sons?
Seth:  I launched my solo project to release some of the songs that are more introspective and songs I've worked on with my brother-in-law, Clint, down in Tennessee. In Harvest Sons, everyone gets together to write. Harvest Sons is still together, and we still plan on performing in summer 2021 and beyond, around Illinois and the Midwest, so long as we can keep COVID at bay.