Jude Gwynaire's single "Fingal's Cave," is a wonderful guitar composition. Here, Gwynaire tells us a little bit more about the composition.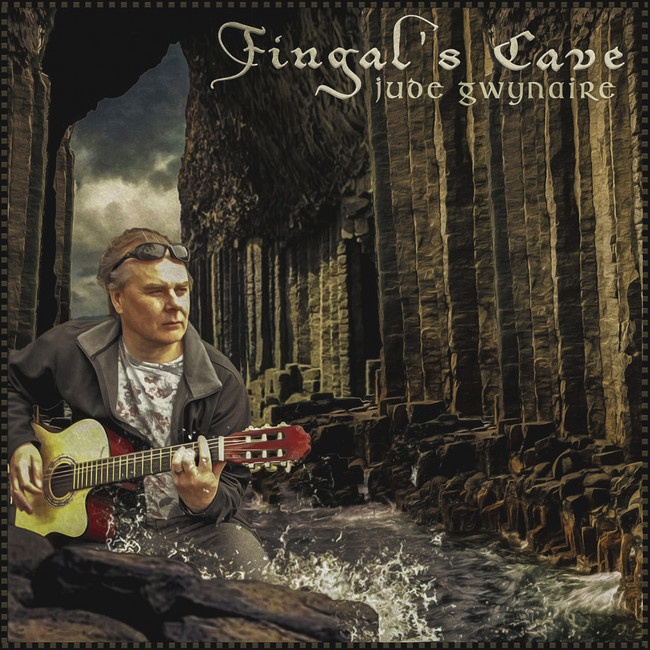 Skope: Is this song named after the famous sea cave in Scotland, and if so, why does the music remind you of that place?
Jude Gwynaire: Yes, the composition is named after the famous, uninhabited sea cave on the island of Staffa, in the Inner Hebrides of Scotland. I've been wanting to use the title for some time. Fingal's Cave is one of those places that conjures up many myths and legends – the name itself is so whimsical and romantic. I had intended to use it as an album title at one point. The cave is known for its natural acoustics. I wanted to recreate something of these sounds in an acoustic guitar track and used a few reverb effects to achieve this. The music evokes feelings of beauty, relaxation, sadness and dreaminess – all these are, for me, associated with Fingal's Cave. It's an amazing place!
Skope: I read there is also a concert overture of the same name by Mendelssohn. Any relationship to that composition?
Gwynaire: No, there's no connection at all. I know of the Mendelssohn overture, I'm pretty sure part of it used to be played in a Warner Bros cartoon. The music accompanied a silent Mynah bird which appeared in the cartoon from time to time. My composition is a bit more 'bright and breezy', I think.
Skope: There's a lot of different guitar parts on this track. How many different guitar parts did you record for it?
Gwynaire: There's really only just two guitar parts – a plucked chord arrangement and the tune(s) itself.
– https://open.spotify.com/album/4j3D4PrY3ufxdjE3UA0aLu
Skope: How long did it take you to put it all together?
Gwynaire: I have to admit, not very long – the whole thing was composed and recorded on the same day.
Skope: While it's folk-ish, it's also a little blues-y in places. Maybe this is because of the way you bend some notes. Was this intentional?
Gwynaire: Yes, definitely.
Skope: Did you come up with this instrumental while jamming on guitar? Is this a way many of your tracks are created?
Gwynaire: The tunes were made up on the spot. The plucked chords may have been part of something I was already toying with, it's difficult to remember. Many tracks are created through jam sessions, yes.
Skope: While guitar is this work's primary instrument, were you tempted to also add other instruments?
Gwynaire: I wanted to keep things simple on this track. There isn't even a bass. I had thought about adding a flute part but left it out in the end.
Skope: Have you ever recorded a track with one primary instrument, and then tried it again with completely different instrumentation?
Gwynaire: No, I haven't. Most of the time, I'm just happy to have captured a musical idea and recorded it to the best of my ability without experimenting further. But this is something I would like to try in the future if I have more time.
Skope: What do you like most about this track?
Gwynaire: I think I like its simplicity.
Skope: If there is anything you could change about it, what would that be? Or is it exactly how you wanted it to turn out?
Gwynaire: I'm quite happy with the track. I think adding anything else might spoil it. I've taken this 'minimalistic' approach with one or two acoustic track recently. All of these compositions could have been developed further with extra instrumentation, but I decided to keep things simple. The only exception to this was 'Blue-Eyed Girl From Kilkenny', which began life as a basic acoustic track, but was developed further with folk-rock elements. Most of my recent acoustic tracks have ended up on my new album 'Music From Slate Bird'. There's just one new acoustic track that didn't make the album, it's called 'Sunny Beach Street'. However, this track will shortly be released as a single.