Artist/songwriter Sy Ari da Kid continues chronicling the ups and downs of personal relationships in his latest album titled, 'It's Not You, It's Me.' Sy Ari's highly anticipated thirteen-song playlist that dropped Friday February 5.Regarding the new album, Sy Ari states, "Sometimes we get to a point where even though we love someone, we realize that maybe we don't deserve that person. We feel that we are not ready for a person that good to us and before it gets worse you end it knowing.. it's not them, it's you.." A video for the track 'I H Y S T F Y F P, was released January 14. An additional video for the song, 'That Time of the Month,' was dropped January 21.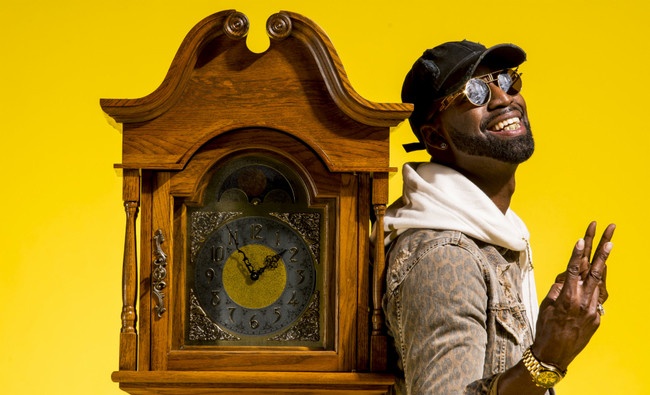 Last June, the artist released the highly successful 'A Toxic Heartbreak,' featuring introspective lyrics, great wordplay and metaphors, capturing his hopes, dreams ambitions and worries. For 'It's Not You, It's Me,' Sy Ari da Kid produced all the tracks, including a song titled, "Daddy Issues" featuring Trouble. During a recent video shoot with the rapper in Atlanta and Alpharetta, Georgia, Sy Ari talked about his approach to composing. "It's all about situations observed," he says. "I go into my studio, look for a pretty beat, light a candle and pretty much record as I go. Each song on the album has its own pace."
Sy Ari Da Kid gained notoriety through battle rapping, but to put his music in a box would be too limiting. In most recent years, rappers have been mixing genres and adding parts of R&B, Pop, and Soul into their hip hop releases. For Sy Ari Da Kid, he says "the sky's the limit" when it comes to the type of sound he creates and his most recent work often merges elements of R&B in with his striking lyricism. What started out as a hobby in 10th grade, has allowed Sy Ari Da Kid to garner millions of listeners across the world and collaborations with some of the most talented artists in the industry.
Born in the Bronx, Sy Ari Da Kid moved to Atlanta at a young age and developed his career as a rapper and songwriter right out of high school. Since the release of The Ultrasound in 2011, he's been going strong, dropping a solid discography fueled with impressive bars and witty wordplay. Following his debut, he's since delivered projects like S.O.O.N, Better Safe Than Sy Ari, and B4 the Heartbreak and boasts over 32 Million streams on stand out single "TLC". He completely opened up his R&B audience with collaborations from Bryson Tiller on "Priorities" and proves that songwriting is one of his strong suits.
"A Toxic Heartbreak" is the most recent release from the artist and another example of an R&B infused record from Sy Ari. His use of brazen, yet vulnerable lyrics makes for a relatability that is as tangible as his real following. From performing in London to cities across the US, there's no telling what's next for Sy Ari Da Kid.