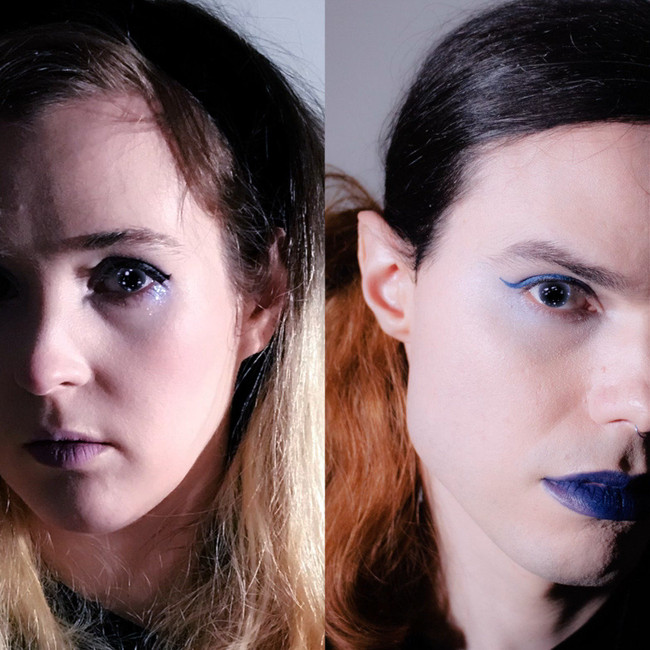 Described as bringing "A New Pop Sound to Philadelphia" (The Philadelphia Globe), Twin Pixie is a DIY synth-pop duo whose music invokes a connection between supernatural, queer and pop cultures. Notable influences include the witchy-ness of early Grimes and Purity Ring, as well as the infectious dance bops of Carly Rae Jepsen and CHVRCHES. The two women formed out of the Montreal underground scene in 2017. Members TJ Cole and Aiv Rubino met one another while at school and bonded over their love of pop music, cats, and the local DIY scene. They both ended up dropping out of school and moved to Philadelphia, where they are currently based, and began to teach themselves how to record, produce, and engineer. The duo now creates all of their music from home, often making their sounds from scratch.
– https://twin-pixie.bandcamp.com/track/astrology
Twin Pixie's second single, Astrology, is a dreamy dance song about being in love with a ghost. This latest single deals with topics of love, depression and body dysphoria.
Instagram: @twinpixiemagic