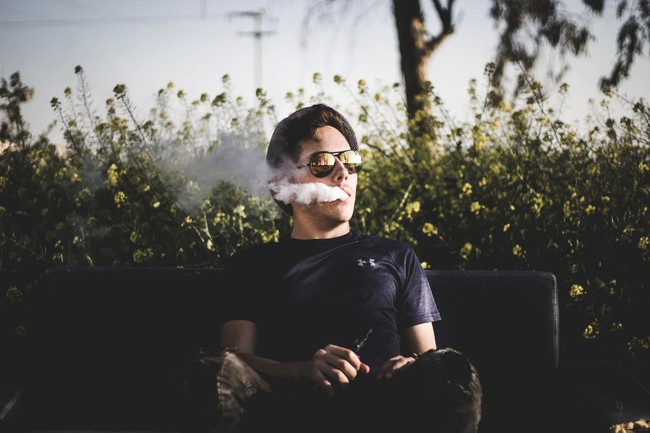 If you've been catching yourself thinking, "where can I find vape juice near me?" and not coming up with a real answer, maybe you should look into opening up your shop that would sell e-juices and other things related to vaping. There is a vast market out there that demands a lot of product and demands it now.
So, if that sounds like something you can see yourself pulling off, and believe you have what it takes to start your very own e-juice business, now is the time for it.
Below, you'll find a quick guide that touches upon the stuff you need to think about before even starting a more serious process, so read on to find out what those things are and how you can make starting a company easier on yourself.
Set Up Shop
The first thing you need to consider is whether your business will operate through an online store or a brick-and-mortar one located near you. Both have unique advantages, and which one you opt for is entirely up to what you're more comfortable with. However, it should be mentioned that online stores mostly run normally, even during a pandemic, if you look past any potential shipping issues.
Brick and mortar shops don't benefit in that way, but they make it more likely to get regular customers, and most importantly, word-of-mouth advertising.
In the day and age of the internet, and people getting hit with advertisements regularly from their screens, it's easy to forget that a recommendation from your regular customer to their friends and acquaintances can go a very long way when promoting your business.
Decide On The Kind Of Product You're Selling
The next thing on the checklist is to decide if you're going to be re-selling vape juices or you'll be making your own. Once again, both have their specific set of advantages, but just like picking whether your place of business is online or offline, it's not exclusive. You can have both.
You should know that selling other people's products will require a serious initial investment because you'll need to fill your stock and buy the vape juices at wholesale prices.
The next thing you want to worry about is the area you'll be shipping to, as this can be one of the main expenses when it comes to running a business that relies on online sales. If you're going to be making your vape juice, it's essential to find a recipe and try to stick to it as much as possible in the coming period.
The general recommendation is to sell both your own and vape juices you purchased. That way, you're more likely to have something for just about anybody.
Create a Brand
If you do opt to make your own vape juice, it will need a very recognizable and enjoyable flavor. But beyond even the quality of the product, branding is the critical factor. Your vape juice might be the best in your shop, but if it doesn't have a recognizable look, label, and name, it's hardly going to sell.
This doesn't end on singular products but extends to your entire business. Your shop needs a brand as much as any product does, and you need to establish it early on. Once you have the brand and an idea of how you want your business to be viewed by customers, you can move on to more serious marketing ventures and online advertisements.
Think About Including Other Vape-Related Products
In addition to all sorts of vape juices out there you can sell, vapors also love shopping for new equipment, vape pens, and improvements for their rigs. You can, of course, get these at wholesale prices and sell them on your own.
Still, you can also make a contract with the manufacturer where you essentially do the advertisement in your shop. They handle the shipping, which can be great if you consider that this is much easier than keeping stock of everything a customer can wish for.
In Conclusion
Those were some simple tips and tricks on starting your premium e-juice business, and you can follow them to make the whole process run more smoothly and efficiently. These are all things you can think about and research without taking any steps to open up shop, so you have the liberty to make some crucial decisions early on and change them up along the road if it's necessary.
Whatever you do, you should know that the sooner you start, the sooner you'll be able to establish your shop as a trusted one and truly enter the lucrative industry that is vaping.