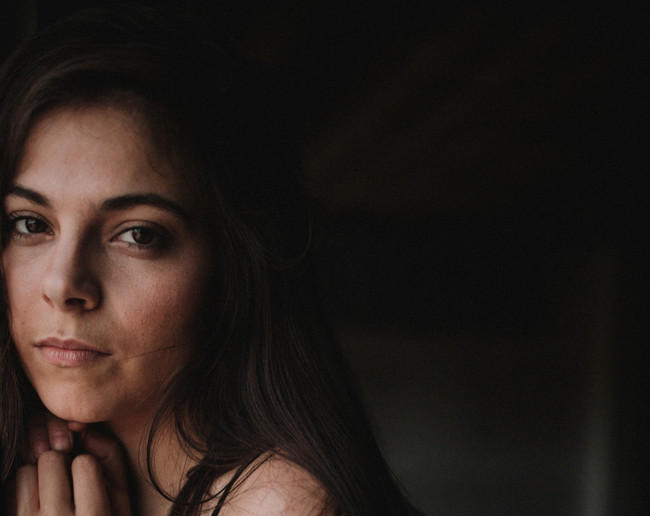 Carly Moffa is a young US singer-songwriter whose talent and wholehearted passion for her craft were witnessed by the public at (very) large on American Idol when, after performing one of her own songs to unanimous praise from the judges, Katy Perry described Carly's vocal style as "a big, beautiful, folky Florence Welch-type voice, which commands a room."
As a live performer, Carly shares her gift to help uplift others, building her songs from the ground up by layering looped guitars, keyboards, all manner of percussion plus her own vocal harmonies in real time.
Just ahead of Valentine's Day, she is sharing a poignant cover of 'Love Hurts', originally recorded by the Everly Brothers and an all time classic that has certainly inspired many other voices over the decades and across music genres. More important, it is a song that surely resonates in different ways in February 2021.
"I think love is universally the most powerful vehicle for connection. It is as beautiful as it is painful," says Carly. "'Love Hurts' addresses the gratitude we have in love and the grief we feel when it is lost. Valentine's Day feels heavy this year and my hope is for this song to help someone feel less alone in a time when many of us are physically by ourselves."