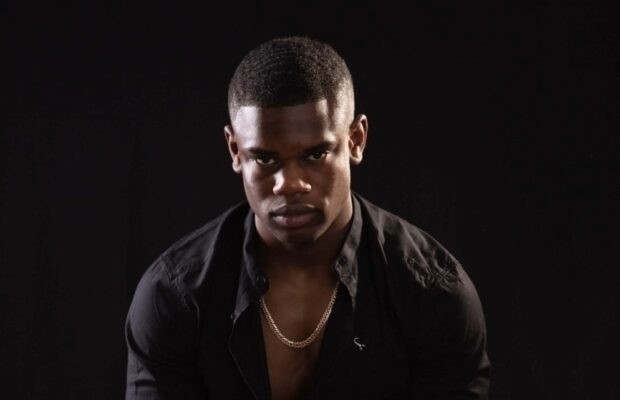 Smith OJ is a 19-year-old Irish/Nigerian teenager born and raised in Limerick. He had his first experiences with music around the age of 16 when he decided to drop all the sports he was doing at the time and take up a lead role in his school musical. For Smith, this was a huge decision to make but ended up being the best decision he'd make. He found a love in music from then on and started gaining inspiration for his music from the likes of Charlie Puth, Max Schneider, and Sam Smith.
Smith says "For me, this was one of the most life defining moments, as I had certain people, I didn't want to upset but I knew I had to choose one path"
Smith's main genres consist of Pop/R&B and Soul. Smith has a hard time letting go of the past and loves to reminisce. "Before I started writing music, I would always say to myself "Why do I like thinking of the past so much?" So, I said I'd use it to my advantage and started to write with it". "I use my past to write as I believe it's the best way to tell a story; a story I hope will inspire others."ith OJ
Smith's first single 'Crime' hit No.1 on the Irish iTunes Top 200 Charts within 24 hours of its release. He now hopes to keep the ball rolling and is releasing another hit single in the month of November.
His new single 'The Way I'm Feeling' (feat. Pat Lagoon) was released November 11th and shot straight to No.1 on iTunes.
Smith OJ new single 'Crime and The Way I'm Feeling' singles shoots straight to No.1 Ireland Spotify.
Written by I Love Limerick correspondent Elise Ahern – https://www.ilovelimerick.ie/smith-oj/
Q. At what age did you know you wanted to be a singer?
If I'm being honest I didn't realize singing was for me until about 16/17 years of age until then I was heavily involved in many sports and had many achievements and successes. I was involved in my school's musical and was chosen as a lead role in our version of "Hairspray". I was "Seaweed" who was one of the main characters. After this all ended it is then I realized I just loved the feeling of working so hard on something musically and being on stage performing to an audience and giving them that 1 or 2 hours of happiness.
Q. Is there a particular singer that influenced this decision?
There's 2 singers that really stood out to me and influenced me. The first person may be a bit of a surprise but Matthew Morrison from "Glee" the series who was known as "Will Schuester" on the show. Not only did his love for music inspire me but that fact that I watched the show when I was about 16/17 made me understand the show's message in a deeper sense and the words of wisdom that was spoken by Matthew Morrison really did change my view on life in a huge way. Another inspiration of mine is Charlie Puth. I simply loved his music from the moment I heard it and also liked his background story of how he came about on the music scene. He's a very talented individual and differs from the rest and this is what I aim to do everyday of my life.
Q. Why Pop and Rock and not Hip Hop or Rap?
To me Hip Hop and Rap just seem to be the basic genre any Nigerian/Black man would originally go for. I wanted to change that stereotypical view and differ myself and show people that no matter what colour you are you can do anything once you love it and put your mind to it.
Q. Did you have any professional training?
I did not actually. At the beginning it was pretty hard for me to find my voice but once I finally did I stuck with it and am still trying to get it stronger and stronger as time goes on.
Q. Who is your biggest supporter?
From what I've seen so far my biggest supporter is my brother, Andrew. He's helped me a lot from the beginning of me releasing my own music. I also have a lot of supporting friends who back me in the decisions I make and have been there since day one. It's very hard to gain support from the beginning when you're not really known but I believe the more you keep going the more supporters you'll gradually get.
Q. What do you think makes you stand out from the rest?
I believe I stand out as my mindset is so different from a lot of people. I am a driven young man that knows what ever I put my mind to I can get and a positive person with an open mind. I love learning new things and when I get knocked down I get right back up and take it as a learning experience. I also believe I stand out as everything I sing and write about is a genuine experience that has happened at some point in my life and for most people it's hard for them to admit that. I also believe that I am a one of a kind and it's hard to find someone as hardworking as me in what I love which is music.
Q. What artist(s) would you love to work with and explain why?
There are so many artists that I would love to work with from the likes of Benny Blanco , Charlie Puth , John Legend, Billie Eilish and so many more honestly it would be countless for me to name out!
Q. What are some of the biggest obstacles you face as an artist?
It's very hard to stay inspired. Sometimes you just want to stop everything and start something else and you start questioning if you're even going to make it and if what you're doing is the right thing for you. Self doubt is such a normal thing as an emerging singer I think but I feel if you can get past that then you are halfway there. Also the hate you will get on your music will never stop. It's always going to be there as some people's music taste will not always be the same as yours and some people just simply are jealous of your successes.
Q. Does the song Crime lyrics come from personal experience?
Crime is a personal experience about a time in my life when a girl I was seeing was mentally draining me and she would enjoy it as she did it knowing what she was doing was bad. So simply what she did to me was a "Crime" in my eyes. She was never really honest from the get go and always tried to make me jealous which also made me waste a lot of my time trying to get her mind straight.
Q. Where would you like your career to be 5 years from now.
5 years from now I would love to be a successful known artist globally and be able to provide for my family and friends. I would like to be known as a household name all over my country and other countries.
Q. What advice would you give to aspiring singers?
Don't be scared to follow what you dream of. Life is way too short and can be taken away at any moment, if you know you really want something go for it. Know that people will 100% hate at the beginning but at some point most of those haters will eventually turn into fans. It's also a long waiting game and for me this was the most draining thing as I am a very impatient person but patience is key as success will not happen overnight. Keep the faith and don't give up.
Q. What would it mean to you for your music to take off in America?
If I'm being honest it would mean the world to me. My dream has always been to make it in America and for people to know who I am there and this would mean so much to me. I hope one day to call America home but until then I will continue to work my way up.
"Crime" is a song written by myself. When writing this song Smith says, "I wanted to write something with a deep meaning but also make it catchy to get stuck in people's heads". "Crime is basically about a girl always getting what she wants out of me while she knows it's mentally draining me and pretty much just wasting all my time and energy".
"Crime" was Smith's very first single and it can only go up from here. "I'm truly excited to see where things go. All I know is I need to stay humble and be consistent". "Crime" hit No.1 in the space of 24hrs on the iTunes Irish Charts and has now racked over 16k streams on all platforms.
"The Way I'm Feeling is a song written by myself and Pat Lagoon and was produced by Simba Bianchi.
"When I was writing this song I said to myself I wanted to make a song with deep lyrics that people could bop their heads to and dance. I wanted to make the hook stand out in the song and make it really catchy. As soon as I heard Pat I knew I would love him on the track and he was so down to be on it."
"The meaning behind the song is basically about a girl messing with my head and me secretly liking it for some weird reason. Like she would do stuff on purpose to try and confuse me and in my head I would say to myself "Smith why do you still bother do you secretly like it?"
"I try and always bring real life situations into my music as I feel it is the easiest way for people to relate. Most people would think of the title "The Way I'm Feeling" to be something down or depressing but I wanted to confuse the listeners so that when they click into the song it shocks them. I love the feeling of surprising an audience as I believe it leaves them always wanting more."
Interview question written by B.Buzz Entertainment Marketing & Management –  http://bbuzzentertainandmarketing.bbe.website/mobile/index.html
Websites:
http://bbuzzmanagement.rocks/index.html
http://bbuzzmusic.rocks/
Youtube: https://www.youtube.com/channel/UC8RPfP269ueFHOZLOn3JeKQ/videos
Apple Music: https://music.apple.com/ie/artist/smith-oj/1530684004
Instagram: https://www.instagram.com/itssmithoj/
Facebook: https://www.facebook.com/Smith-OJ-102791428123057
Spotify – https://open.spotify.com/track/5SHR0ocTMixOuVmSBITFep