Granfalloon, the recording project of Manchester alt-folk artist Richard Lomax, is releasing unplugged album 'RGB Live'. Recorded in one night last December, this album captures a special performance of the Granfalloon album 'RGB' by Lomax, stripped back to acoustic guitar and vocals.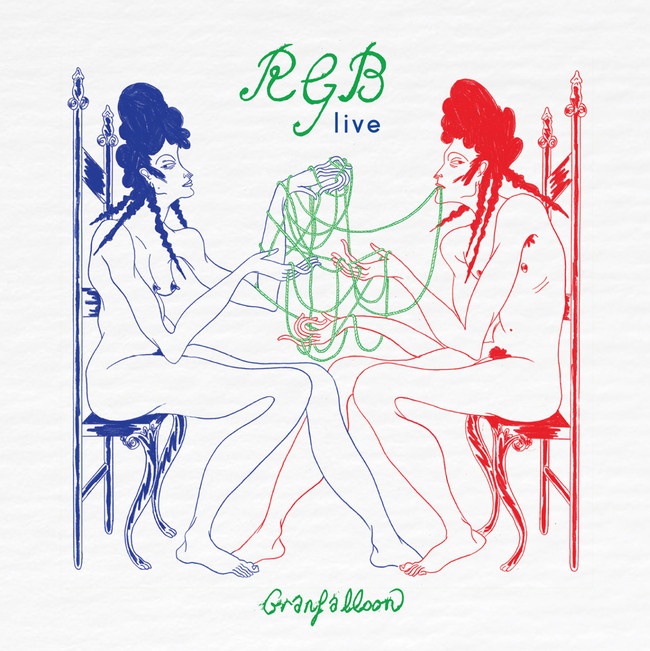 The album is released on 5th February 2021 to launch the new Granfalloon subscription platform at – http://granfalloonmusic.bandcamp.com/subscribe.
Inspired by minimal solo albums like 'Pink Moon', 'Rejoicing In The Hands', and 'Benji', this album features the tracks from 2019's 'RGB' pared back from their larger studio arrangements to the songs beneath, showcasing their original folk and blues inspired roots. In the quieter moments, you can hear the rain beating on the roof of the venue conjuring up the singular time and place this recording occurred, one Winter eve in 2020 in Manchester.
To celebrate this release, Granfalloon has released a video of one of the highlights of the set, 'Force of Nature'.
Richard Lomax put together the sonic palette for Granfalloon's mixture of folk and electronica (folktronica), and recorded the debut album, 'Down There For Dancing', in 2017. The second album, RGB was released in 2019, a year which also saw Granfalloon give a triumphant performance at Bluedot Festival. The album's lead single Broken Things was championed by BBC Introducing and Granfalloon was also named Artist of the Week by Qthemusic. Most recently he has been lauded by Tom Robinson, who gave the single release, 'EGO', its premiere on BBC 6 Music, describing Granfalloon as "my kind of artist."
Lomax is launching the album with a special live streams on 5th Feb at 8pm GMT at – http://twitch.tv/granfalloonmusic