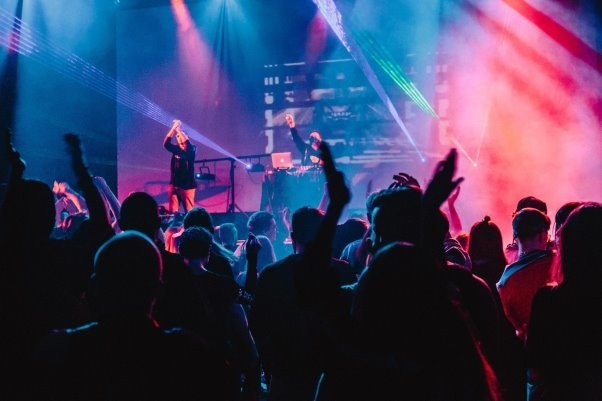 Gaming industry takes the lead for music campaigns: from virtual gigs to audio ads
By Christian Facey, CEO and Co-Founder of AudioMob
In 2020, the endless cycle of lockdowns threw up roadblocks to planned festivals, tours and events worldwide, and so the world of virtual gigs exploded. In April, 12 million players headed into the Fortnite universe for a Travis Scott gig; in May, the Block by Blockwest festival attracted huge acts including Massive Attack to the virtual Minecraft universe; October saw Stormzy feature in the Watch Dogs: Legion game as a fictional version of himself; and underground rave events popped up globally across game streaming platforms. More recently, music labels themselves are seizing a piece of the action, with Warner investing in Roblox and Sony creating an immersive campaign with Unreal Engine, whilst Riot Games has created a festival dedicated to the world of Valorant. Creative campaigns have had to take a virtual turn, but it's enabled artists to reach new and existing audiences through another stream of consciousness. Suffice to say, music and gaming are becoming increasingly entwined and with the gaming market expected to be worth over $200 billion by 2023, the music industry is moving quickly to put their artists in front of this huge audience. Google for Startups alum AudioMob has created a seamless solution for developers and brands, with a world-first non-intrusive format to integrate audio ads into mobile games. With enhanced audio ads in games, the music industry can naturally introduce new singles and market to huge audiences.
The market is ripe
Incorporating live music into the world of gaming might seem like a strange concept. In fact, it's the nature of these games creating entire worlds that allows musicians to enter into the virtual space, and perform a parallel live experience. The mobile games industry is quite simply the biggest in entertainment. It serves more than 2.5 billion players globally, more than Netflix subscribers and Spotify premium combined. With 48% of total gaming revenue in 2020 generated by mobile alone, the global entertainment staple is growing year on year as the most valuable market. The gaming demographic is no longer the teenage boys club of old, locked in their parents' basement to play. 63% of mobile gamers are women, with the average age of a female player 36.
Gaming, and particularly mobile gaming, is now a huge opportunity for brands to reach expansive audiences globally. Campaigns putting musicians into games are a rising wave, giving them the opportunity to connect with audiences across a broad range, even target new listeners. The technology behind gaming is also being adopted for virtual concerts: Sony used Unreal Engine to create the Madison Beer concert whilst musicians like John Legend and The Weeknd took to Wave's interactive platform last year for virtual streaming concerts. It's a thriving intersection and incredibly young; given the pandemic and continued lockdowns, music migrating over into the gaming space is not only strategic business decisions and investments.
The future is audio
Podcasts have flown the flag for audio ads for a long time and reaped the rewards; podcast ad revenue grew 48% in 2019 and projected to reach $1billion in 2020, just in the US. Now with Spotify launching UK campaigns, audio ads will soar in revenue growth this year, and other platforms would do well to pay attention. A recent integration, audio ads provide a balance of artform, reach and brand recognition, and for games they can elevate the level of immersive technology and monetisation. It may be a less headline worthy focus, but the most profitable intersection of music in games is advertising, and of course, audio advertising for the music industry is a seamless fit. The best way to expose audiences to your new singles is to play snippets directly into their ears.
Whilst this may be less exciting than a virtual gig, the potential for music reach is boundless: a recent campaign with AudioMob and Sony showed an audio enhanced banner had a click through rate of 1.5% compared to non-audio banners of 0.19%. The recent crossover of the music and gaming worlds allows fans a new platform to engage with their game, or artist of choice, whilst innovation in the industry has opened up a world of possibilities for creative integration. AudioMob's non-intrusive audio ad format has already been taken advantage of by huge brands including Amazon, Warner and Sony, with more music labels in the pipeline. The recent release of the Big Brother game is a perfect example of how seamlessly audio ads can be integrated, going past simple placement and taking creative licence to enhance the game experience: incorporating a radio into the Big Brother house, which plays AudioMob's audio ads for game currency. It's a marriage of ideals for music labels to use audio advertising in games and a space that is starting to garner the attention it deserves.
Audio is here to stay
2021 will continue to see audio as a rising star. Screen fatigue is an issue gaining traction across age ranges and audiences as the world is forced to spend more time indoors seeking stimulation and entertainment. Capturing players through their ears is the most attractive alternative to standard video ads, particularly in gaming where players don't want to be interrupted. Music enhanced audio ads are not just for the likes of Warner and Sony with bigger budgets; they democratise the platform to the masses. Audio ads can even build on accessible opportunities with games for the visually impaired, opening up a free to play world for the first time; the AudioMob partnership with Rising Pixel on their recent release Inquisitor's Heartbeat has revolutionised the world of accessible apps. The opportunities are endless and the audio path is growing daily. Just a few weeks into 2021 and campaigns with Warner, Sony and the Sugarhill Gang are already in motion as AudioMob strives to pursue the intersection of music and gaming even further.