Avant-garde LA artist Creature Benny, who describes himself as "kind of a campfire, punk singer-songwriter" thanks to his amateurish approach to guitar-playing and anti-establishment/generally alienated lyrical content, has announced that he is unveiling the video for his latest single "Rock And Roll (My Face Off)."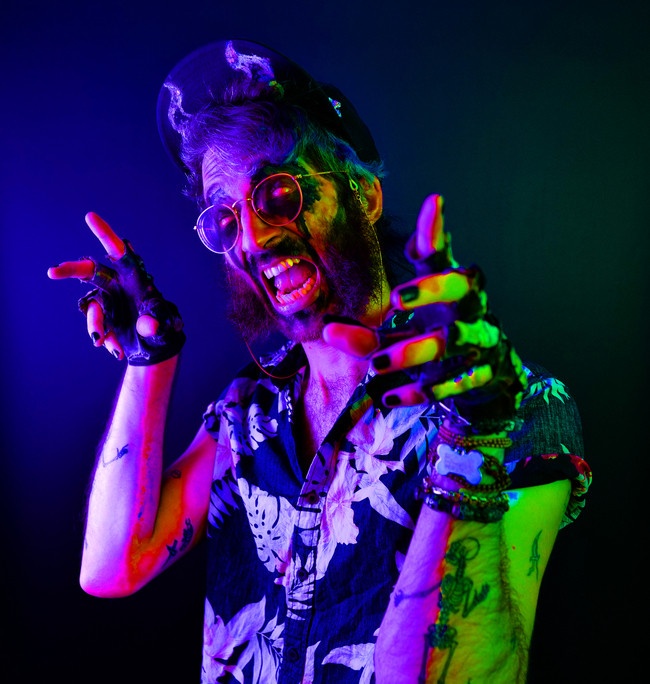 The song, which appears on the recently-released 18-track album Tales Moste Wretched, Vol. 1, as well as a previously-released digital 7″ entitled C.B.3,, is defined by the artist as "sick" and "an encapsulation of the whole Creature Benny deal " – which is why he felt so passionately about creating the video to support it.
Follow on Instagram and YouTube @CreatureBenny
Starting back in 2016 when he lived in a closet/studio situation in Koreatown, Los Angeles, Benny has been writing and DIY-recording songs about spooky protagonists, feeling weird, and being bewildered/unimpressed by where we're at as a species. He'd had vague plans to release music one day, but when 2020 got intense, it galvanized his resolve to tie up loose ends and put a collection together. He plans to begin releasing songs and videos from Tales Moste Wretched, Vol. 2 starting in later 2021.