Lyrico Godchild has inspired fans with the release of his most recent single. "Only You" ft. church boy combines rap rhymes with the praise for the Lord.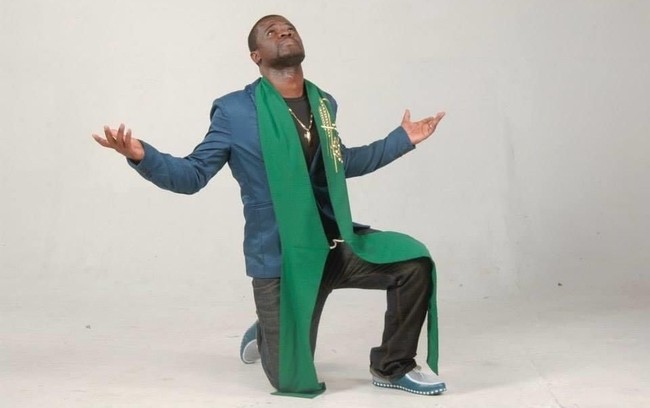 "Only You" ft. church boy is an upbeat song that is full of uplifting worship. Lyrico Godchild's lyrics are about sharing God's love with humanity and what God can for people in their lives. The song is also part of Lyrico's mission to serve God. He states, "I had a vision of God. In the vision, God instructed me to give my life to him to serve him."
"Only You" is available on streaming platforms worldwide.
Philadelphia based creative, skilled and talented Christian artist, Lyrico Godchild has released his newest single "ONLY YOU" feat. Church boy. Emotional, compassionate, poetic, inspiring and melodious are all words that can be used to describe "ONLY YOU" – a single by this talented musician. Every person who has listened to "ONLY YOU" has attested to the uniqueness of this song.
Lyrico was Born and raised in Liberia – a West African country. He came to the U.S. at the age of 16 and since his arrival, he has encountered a lot of challenges. He was charged for a crime carrying 40yrs sentence if found guilty. While in jail, he had an encounter with the God Almighty and since then, his life has turned around for good to the extent of being released from jail. He is presently living in Philadelphia and serving as a true minister of the Gospel of GOD Almighty through Jesus Christ. His life experiences make him to be dedicated to the work of God. He now sings for God and believes people will hear his music and it will inspire them to change their lives.
Lyrico owns a Gospel Record Company known as 'KNG Gospel Kingdom'. According to him, KNG Gospel Kingdom isn't making music to get money or to get rich. This is because Lyrico and his entire team have chosen to do God's work. The KNG Gospel Kingdom produces very strong, powerful and Godly songs that change people's lives all around the world in a positive way and will bless God's people in a magnificent way. Also, the song wins souls all across the world for GOD's glory through Jesus Christ and by the power of the Holy Spirit.
"ONLY YOU" is a very well well-thought-out and organized release from Lyrico. The single contains rich lyrics, good beats and good rapping that is very enjoyable in terms of entertainment. "ONLY YOU" is a gem that is not only melodious but has the potential to help lift the soul of the listener and bring them to Jesus Christ. "ONLY YOU" is a song everybody must listen to. The song has been released and it's currently available for purchase and stream on 7didgital, Spotify, Soundcloud, and some other digital music platforms.