If you're looking for something unique to the bone, then look no further! Swallows is the name of the band and 'In the Shadow of the Seven Stars' is their latest release. There is a pronounced, dark element on this album that seems to hover over each track. Swallows brings originality to the table tenfold with the new record that is sure to peak the interests of even the average listener.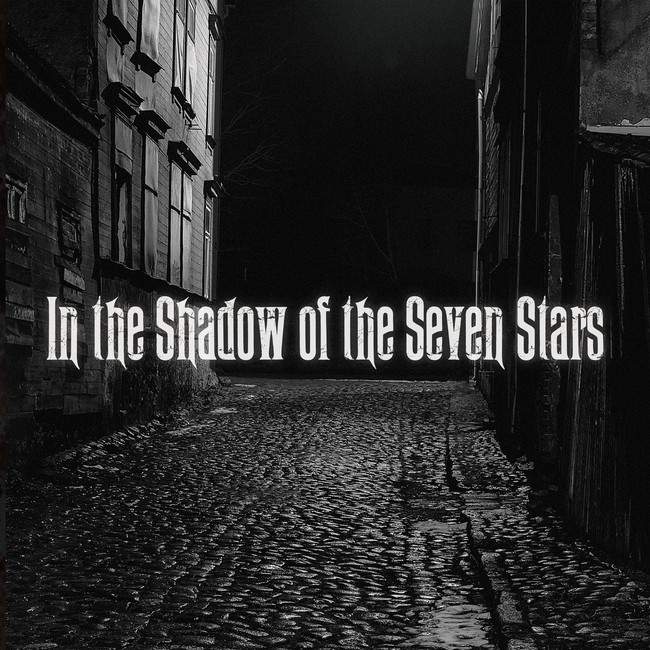 The album kicks off with a haunting melody on "The Boneyard" that offers a bit of intrigue right from the start. I have to say that "The Boneyard" is equipped with a scary, good sound that will send musical chills down your spine. Next, a "Wrecking Ball" comes crashing in with authority on track two. There is a rock edge that comes through loud & clear on "Wrecking Ball" that will be detected immediately. One will hear a mysterious allure vocally & melodically on track three, "The Shadow of the Seven Stars". This song will make a person stop in his or her tracks and tune in closely. Moving along, "Ultraviolet" whispers in the wind will brush past you while "Dead and Gone" gives off a raw, gritty and ballsy sound that hits you full force. The rock and roll spirit is alive & well here and not "Dead and Gone" by any means! On track six, "Watertight", the music is flowing naturally & unnaturally all at once with no signs of audible leaks anywhere in the verses. Up next, one will rejoice by way of "Grace" that truly speaks volumes and shines through. "Grace" comes to life right before our ears making way for one BIG impact on the listener. There is a calm chill in the air that rushes through your eardrums on "Bring Your Dead Back Home" that does indeed show signs of life. Prepare for a long journey on "Ten Miles Down" that is full of twists & turns surrounded by a whirlwind of emotions. Track 10, "Smoke of Sage", is burning with mysterious passion as Swallows is digging to deep levels here. Get your musical shovels out on "Gravediggers" and then finish the 12-song set with "Round About Me" that provides a soft 'n' somber quality with just a touch of elegance for good measure.
Swallows incorporates a style like no other group or artist that I've personally heard and I definitely appreciate that genuine quality. 'In the Shadow of the Seven Stars' is a captivating listen that proves to be everything but ordinary. If you're looking for a refreshing break from the norm, then check out Swallows and the band's exciting, new release titled 'In the Shadow of the Seven Stars'.
By Jimmy Rae