Amey St. Cyr has just released her nu-disco dance anthem single 'Do You Feel It Too??' We talk to her all things inspiration and creativity.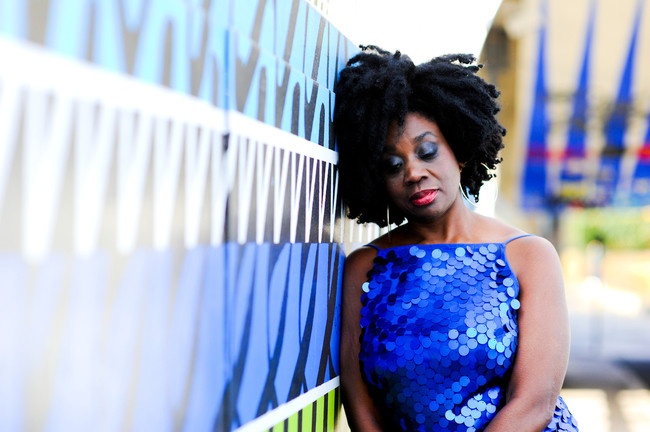 So, your single 'Do You Feel It Too??' is out on the 25th. What was the inspiration for such a dance anthem? 
The inspiration behind the song was from personal experience. I have spent many an occasion in a club on the dance floor and there was one occasion when I met a guy and there was an unmistakeable connection between us. There wasn't quite the happy ending of my song but the whole experience is now etched in my mind forever.
We love your last single 'Life's Too Short' too! What's your creative process for writing songs?
My creative process for writing songs normally starts when I'm in bed on the verge of sleep. At that time, I can get loads of ideas pouring into my mind. Ideas for melodies, lyrics, basslines etc. When the ideas flood in I get up out of bed, go into my living room with my phone and record them. I tend to leave it for a couple of days then check out what I've recorded and that's where a song starts.
It's safe to say you have a versatile career, appearing in commercials for No. 7, music videos, collaborating with your daughter on a theatre piece and special for BBC Radio 4. Have you always had a career in the arts?
Well, I studied at The Royal Central School of Speech and Drama in the 80s and was a teacher for a few years but deep down I've always wanted to perform. It's in my blood. So, after many years of trying to do a proper job I made the change and sang as a backing vocalist then lead vocalist in many bands. I used to be in school plays and did a lot of training in Drama in order to become a Drama teacher so acting is in my blood too. I was doing very well for a while there back in the 90s and I am releasing my own songs now which is a dream come true, so I have no regrets about becoming a performer.
How does it feel to see your tracks touching people's lives once they're out in the world? 
OMG It was so thrilling to hear how my last song "Life's Too Short" was received. I got a message on Twitter from a fellow musician who said that my song brought tears to his eyes and that it was one of his all-time favourite tunes!! I felt humbled and honoured to know that my song could have such an impact. I also heard that many people felt uplifted by the lyrics and the melody. That response is something that I'd always hoped for it's just incredible that it actually became true.
What has it been like working with your producer Dan Clarke? 
I met Dan Clarke when he worked at Key Changes, the mental health charity that I've worked with. We worked on 2 songs together…"No Pain, No Gain" and "You Can Get It Girl" so when it came to finding a producer for my new material Dan was my first choice. Dan is very easy to work with, he makes me sound wicked. He seems to get where I'm coming from musically and I love his production. We make a great team.
Who would be your dream collaboration? 
I would love to work with Louie Vega. Masters at Work have been a favourite production team of mine for years. They put out consistently excellent music. Wow!! Working with them would be something else!!
Obviously, right now gigs seem like a long way off. But any plans when things open back up to perform your latest singles live? And how about a music vid?!
Well, when the Covid 19 restrictions are lifted I plan to gig with my new material. I had a gig lined up in January but it had to be postponed, so maybe March or April now. And as far as a new video goes, I plan to be on set in April.
Check Out Amey St. Cyr on FACEBOOK | INSTAGRAM | SPOTIFY 
Keep Up To Date With Amey St. Cyr on her WEBSITE HERE
'Do You Feel It Too??' is out now on all major online platforms. Listen to it HERE!