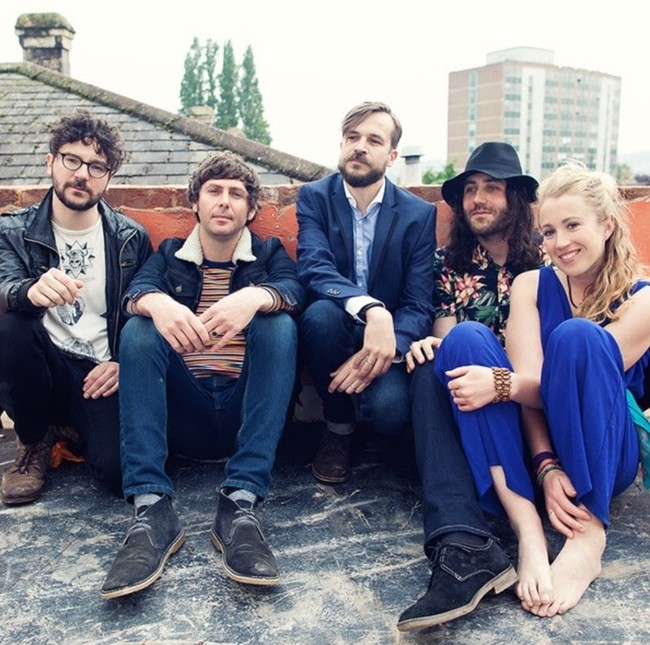 Every now and then, you come across an album that feels magical, an album that gives you the perfect combination of the perfect backtrack mixed with the perfect vocals. That's exactly what you get with The Loft Club's debut album Dreaming The Impossible. The themes that can be found on the album consist of love, heartbreak, friendship and loss. The band consists of Daniel Schamroth (guitar/vocals), Jamie Whyte (bass/vocals), Kieran Chalmers (drums), Josie Stoneman (vocals), and Sam Piper (lead guitar). The impactful Exeter-based quintet has been impacting all of England and soon the entire world. Dreaming The Impossible is a track by track masterpiece that gets better with every listen. Released on August 7th, the album acts as a time machine that takes the listeners back to the late 60s while still remaining fresh. Each track showcasing a different layer within The Loft Club's sound. Their newest single "Flicker" featuring legendary actor and singer-songwriter Lisa Loeb is nothing short of wondrous.
"Flicker" is a genius, upbeat, indie-rock track that will get your feet tapping. Being the only collaboration on the album, The Loft Club teamed up with powerhouse Lisa Loeb. Loeb is most known for her #1 song "Stay (I Missed You)" from the film Reality Bites and her brief television roles on shows like Gossip Girl and Netflix's Fuller House. She also won a Grammy for her children's album Feel What You Feel. Her vocals add a beautiful softness to the song, but when it's joined with the rest of the vocals, the combination is something powerful. "Flicker" is like the rest of the album and is meant to be played through headphones and closely paid attention to. It's also a song that's meant to be stuck on a loop. The track was named Record of The Day by the admired ROTD (recordoftheday.com) and was praised by Clash Magazine.
The video for "Flicker" matches the tone of the song perfectly. The entire video is under a filter that makes it looks like it was filmed with an older camera. The clip starts with a couple holding hands as they walk through a meadow of wildflowers. They're both dressed in wedding attire, only the groom has a crow mask as a head, and the bride is wearing bunny ears. The band is set right in the middle of the meadow as they perform the song. An animated version of Lisa forms in the bright blue sky as she sings her parts. It's a warm and sunny video that perfectly captures the tone and feel of the song.