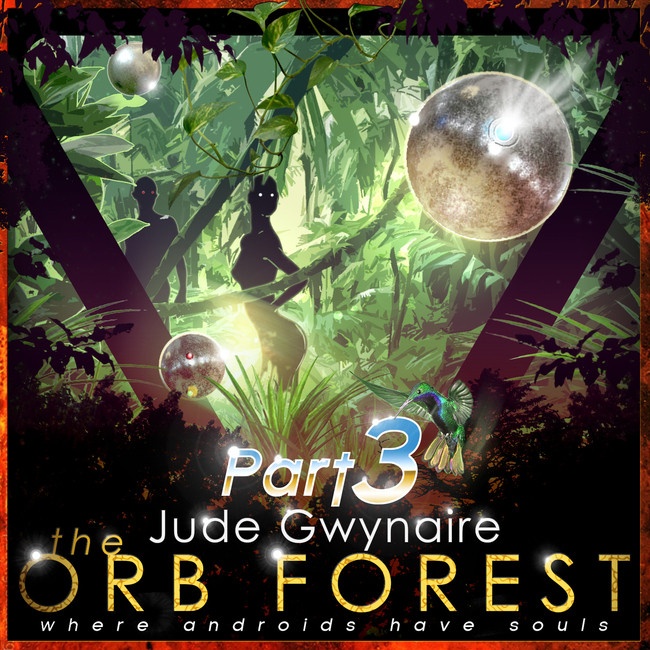 Jude Gwynaire delivers a lush, luxurious ambient suite on the lovely atmospheric sounds of "The Orb Forest (Where Androids Have Souls) Pt. 3". Such gorgeous textures show off his deft skill at sculpting an entire universe, one whose allure proves to be irresistible. By allowing all of these elements plenty of room to roam, he brings to mind some of Zoviet France's tribal efforts, through forgoing beats for a rhythm that feels far more pastoral. The way the sound ebbs and flows further adds to its inherent majesty, an understated one for certain.
– https://open.spotify.com/album/3UvFn88iVvdogQFNij1UXE
Nor is a moment wasted for immediately Jude draws you into this teeming world. Various elements pop in and out, giving the whole of the piece a true sense of space, and, more importantly, geography. At times feeling akin to scouting out an unknown territory, the exploratory spirit reigns supreme over the piece. Texturally vibrant as well, he brings a whole lot into the overall swirling dreamworld. With the many different layers intermingling it at times gains a particular psychedelic cadence one that has a lovely, golden hue to it all. Melodies intermingle, small yet significant, helping to infuse the sound with a strange, almost symphonic vibe for they resonate up into the heavens in a way that is truly cinematic.
"The Orb Forest (Where Androids Have Souls) Pt. 3" shows off a different side of Jude Gwynaire, one that explores the chill room atmospherics popularized by the KLF.