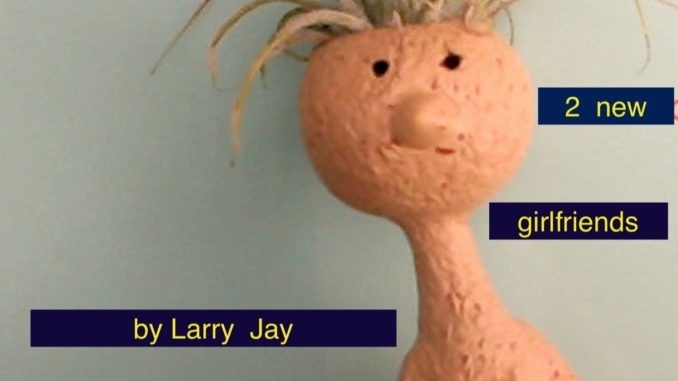 Larry Jay proves to be a playful storyteller on the tongue in cheek journey of "2 New Girlfriends". By far the true show stealer comes from the fantastic lyrics that gleefully incorporate so much exquisite detail that feels truly powerful. His delivery too has a commanding presence to it for he sings from a life lived to the absolute fullest. The western twang of the guitar feels rather righteous as it serves as a perfect counterpoint to the sheer depth of his lyricism. Exploration and navigation of relationships is one of the most challenging things a person experiences and Larry's storytelling further adds credence to that belief.
– https://open.spotify.com/artist/6LQmkpR1sJUY3SUxqwEUyj
Right from the get-go they roll out the sound in full force. Not a moment is wasted as the rhythm gets set into place with such quickness. His lyrics serve as the very core of the whole work from which all else flows. Attention to detail becomes rather wonderful as it all works together in a gorgeous tapestry of sound. Multifaceted in its unique arrangement there is a certain charm to the way that he brings it all together in a way that showcases the power of his voice. Becoming ever more unwieldy with each additional verse the song seems to be acutely balanced to unravel akin to the way that relationships so often end.
"2 New Girlfriends" features a giddy take on country, one that effortlessly incorporates elements of pop and rock in a satisfying way.