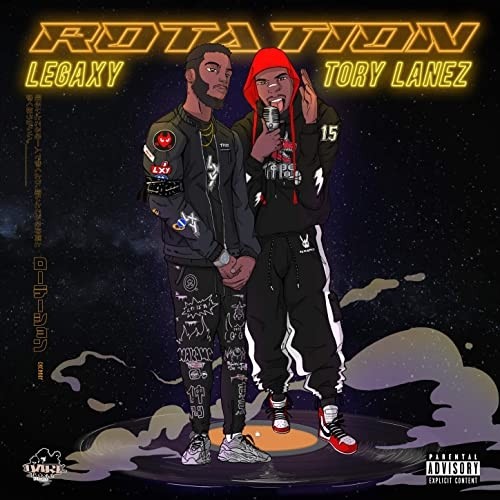 With the new year comes a lot of new and exciting things. Something that's always exciting is the release of fresh new music from fresh new artists, and that's exactly what you get with the latest track from Legaxy featuring Tory Lanez. Ever since 2015, Legaxy has been shaking up the music industry with his captivating sound. With Dark Boy Records' help, Legaxy has honed his craft and improves with every passing single, each one representing a different side to his musicality and showcasing all that he could do. From his upcoming EP Nothing to Lose, "Rotation" is just another successful track to be added to the growing pile of notable releases from this artist.
"Rotation" is the perfect balance of hip-hop music with the feel of an R&B song. The song's verses and hooks pick up the pace and give it that classic hip hop feel. At the same time, the background music stays slow-paced with the perfect chill vibe. If you take a closer look at the lyrics, it's easy to see how much went into "Rotation." The words are thought out beautifully and placed in brilliant places to get the message across. Everything about this song is precisely what music lovers want; from the vocals to the words, you won't find a flaw.
The video for "Rotation" is the perfect visual for this fantastic song. The clip is filmed in front of various backgrounds with colorful lights to set a sultry mood. The video starts with a group of girls sitting with their heads in a circle with a hot pink background. From there, the video takes off into a pink and spiraling ride. Director Mid Jordan edits the clips to give it that dizzying kaleidoscope effect. Between the pink hues, we see Legaxy in the studio while beautiful girls dance one by one. We also get clips of Legaxy and Tory Lanez performing in front of an all-black screen with flashing white lights. The perfect combination of light and dark makes for an ideal video.