Wolverhampton native Cariss Auburn shares newest offering 'Float', an effortless blend of alt-pop and R&B influences.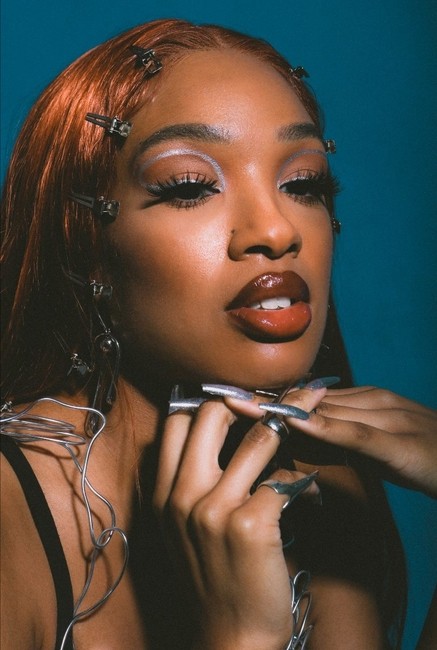 At 8 years old, Cariss began her music career forming a girl band with her friends. Despite being surrounded by her mum playing Mary J. Blige around the house and participating in school orchestras and groups, the first time she realised music was a realistic option was years later, after she produced her own songs and received praise from friends.
Getting her start at Newhampton Arts Centre, Cariss began to fuse together her influences. 'I definitely rinsed my Billie Piper CD,' she says, which might point to the Y2K elements of her sound, combined with growing up with Pointer Sisters and Luther Vandross playing around the house.
– https://cariss.lnk.to/FloatEM
Having learnt guitar on her trademark baby blue Les Paul, she also takes inspiration from the likes of Arcade Fire, their musicianship and live performances in particular. At the same time, "Destiny's Child are behind my interest in playing around with harmonies and different layered vocal arrangements," she continues.
Debut single 'Float' is the first look into her sonic and aesthetic vision, interweaving dark synths with Cariss' heavenly vocals, she says "personally Float is about me doing the best I can."
The imagery in the lyrics was also inspired by Cariss' love of visual art, in particular "Japanese art collective Mé's 'Contact'," she explains. "You go into a white room and you're suddenly confronted by what appears to be this mass of dark, opaque water. It feels like you could drown at any moment but it's actually solid. You're factually in a position of complete control but still feel a sense of foreboding because of the power in that slice of ocean."