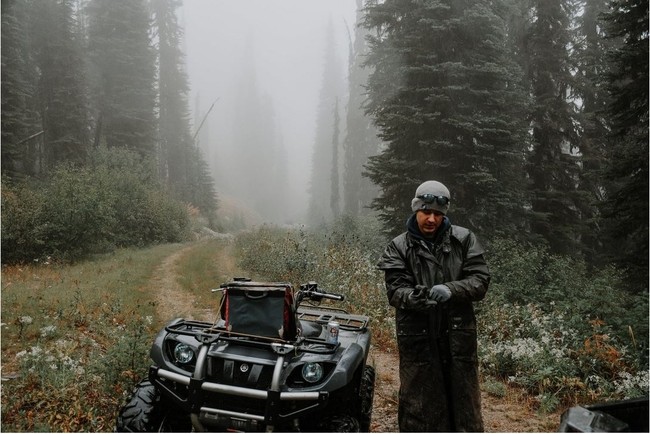 If you've recently purchased an ATV, then you're probably eager to take your new toy for a spin. You're sure to enjoy your new purchase, since there are so many ways to have fun with an ATV. Versatility is a big part of what makes four wheelers such exceptional vehicles. You can take them all sorts of places and engage in a wide range of exciting activities. While there are too many possibilities for ATV-related fun to be able to list them all in a single article, here are four of the principle ways you can enjoy your new ATV.
Take an ATV-Themed Camping Trip
Camping has long been a fantastic way to enjoy the great outdoors, and by bringing along your new ATV, you can make the whole experience even more exciting. Lots of campgrounds have networks of trails that are perfect for four wheeling. Just make sure you check with the camp administrators to confirm that ATV usage is allowed.
Hit the Mud
One advantage of ATVs is that they allow you to tackle trails you could never access by car or on foot. While mud is a nightmare for hikers, for ATV enthusiasts it only means that there's more fun to be had. ATVs are designed to power through even the nastiest of soaked trails, bringing you safely through an exhilarating, mud-splotched adventure. You might have to hose your vehicle down when you get home, but it will be well worth the extra cleanup.
Go With Friends
Four wheeling is a lot more fun when you make it a social activity. Lots of folks cement the bonds of family and friendship while out on the trails. If you know anybody with an ATV, reach out to see if they'd like to accompany you on your next adventure. You can be sure that you'll enjoy the experience even more for the company.
Use a Helmet
Safety is always the priority for any responsible ATV enthusiast. Invest in a solid, comfortable ATE helmet that will protect your brain and cushion your head. You never know when an accident could happen, and it's always best to be prepared.
As an ATV owner, your weekends will be much more exciting than they ever were before. There is no shortage of ways to enjoy these versatile vehicles, and hopefully this list has presented you with some useful ideas.