UK band Sandra's Wedding released their album 'Frame Yourself' a short while back and we've been playing it ever since. This is a colourful curation of portraits from everyday life; with nitty-gritty reality and dry humour peppered throughout.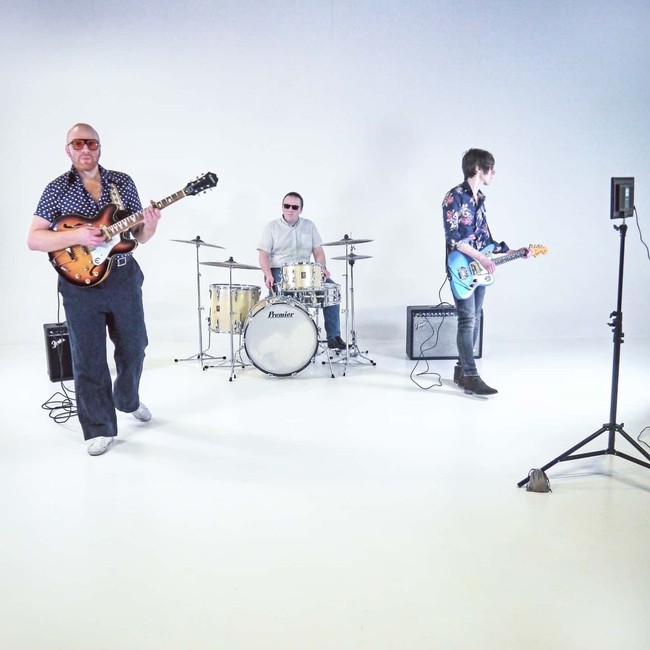 If you haven't heard of Sandra's Wedding, you've been missing out – this is just the sort of music to lose yourself in. There's something for everyone with more uptempo tracks and moments of soothing calm. A guest vocal on track 5 from Emily Render is a treat for the ears, but we also adore the lead vocals of band frontman Joe who shows his versatility as a singer on this album. 
Sandra's Wedding were formed in 2016 in Goole, East Yorkshire. The line up of Joe Hodgson (vocals, rhythm guitar), Jonny Hughes (lead guitar), Luke Harrison (drums) came together to record songs which became their debut album, Northern Powerhouse (2017). Corey Jones joined on bass as a temporary member and has since become a more permanent fixture. 
Track 8 entitled 'Humberside Gymnastics' is a particular favourite of ours, as it has a smooth melancholic tone and is overall, a real vibe. The luscious layers of guitar and piano mesh with the lead vocal and there's a gorgeous chorus with some female backing. The rhythm of the track will have you swaying for quite some time after hearing it. All in all, twelve tracks which ebb and flow through the angst and excitement of human existence make for some great listening. 
We encourage people to support the band and download via Bandcamp HERE. 
Follow Sandra's Wedding: Facebook | Instagram | Twitter | Bandcamp | Spotify 
Watch the video for single 'Lip Service' here: