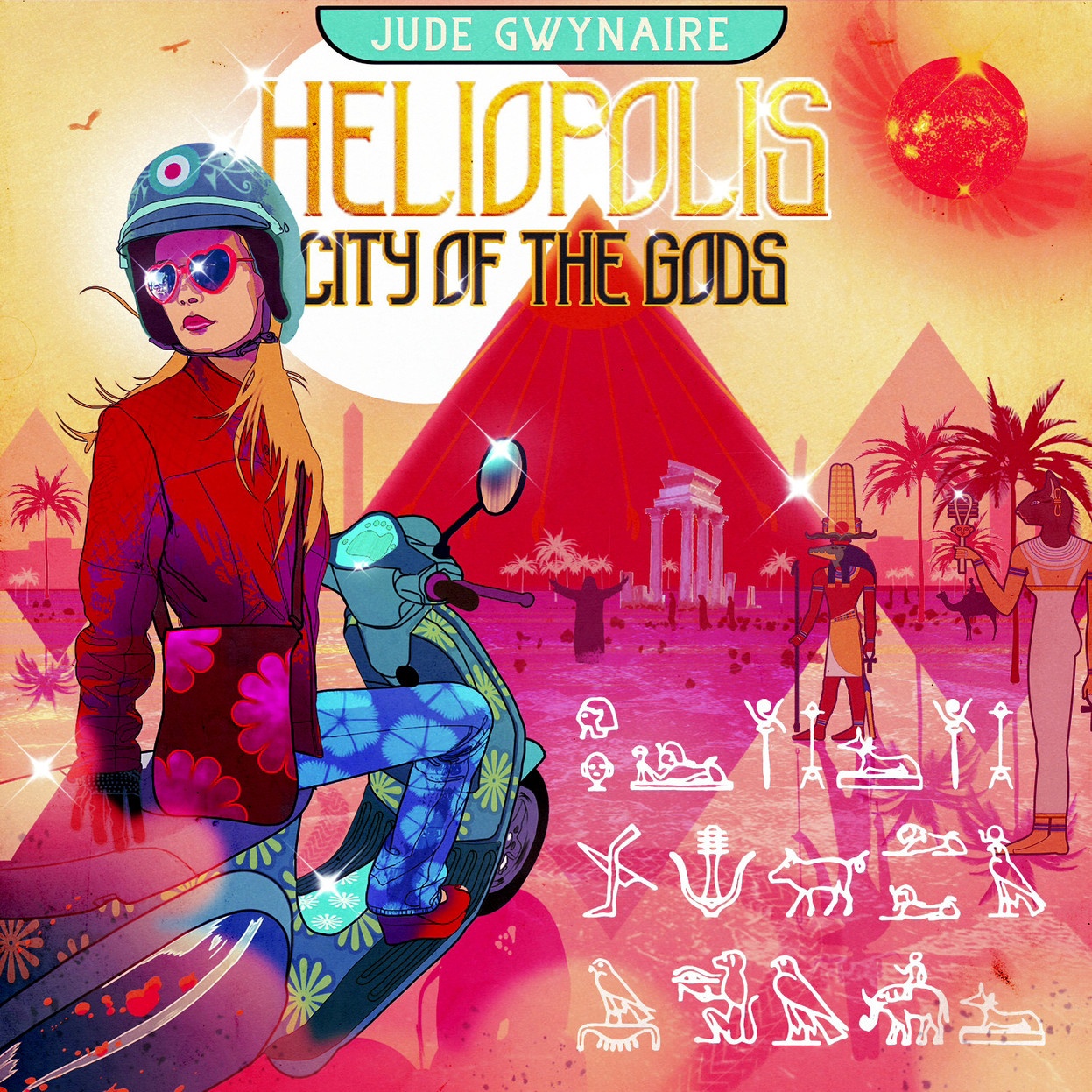 Jude Gwynaire writes children's books and inventive music. He's not your everyday writer, nor is he your everyday musician, which is why we asked him a few questions about his creative processes.
Skope: When you write music, do you imagine these as science fiction or fantasy story soundtracks, or just music for music's sake? Please elaborate.
Jude Gwynaire: Mostly, I definitely view them as 'musical compositions', rather than story soundtracks. I'd love to be asked to compose a theme or soundtrack though. Many of my compositions would be suitable I guess; but, during the creative process, I imagine them as tracks that might appear on an album rather than anything else.
Skope: You're a self-taught musician, but did you have any mentors along the way, or have you mostly just gone it alone?
Gwynaire: No, I'm self-taught all the way. I've toyed with the idea of getting some extra 'lead guitar' tuition more than one or twice in the past, but haven't got round to it in 30 years, so I guess I won't be doing it any time soon!
Spotify – https://open.spotify.com/album/5K3o7xmdlkNCjqFZT1lvyn
Skope: Have you considered putting any of your stories to music? If so, which ones and what were the results?
Gwynaire: I composed a short piece of music which introduces the audio book version of my YA fantasy novel 'Aliens In My Garden'. It's available on Spotify and all the usual online outlets (and also appears at the beginning of the audio book). I'm currently working on an adult sci-fi thriller called 'The Orb Forest'. My aim, musically, is to actually compose a soundtrack for the book – tracks that might accompany a film version of the story. So, this time, I guess I am viewing these tracks as compositions that might be the background to a bigger project. I've completed four tracks so far. These have been released as singles and will also appear together on my forthcoming album 'Music From Slate Bird'.
Skope: What came first: Writing fiction or writing music? Which of these do you enjoy most, and why?
Gwynaire: I think they both developed at about the same time. I still have a publisher rejection letter dating back to when I was 16, rejecting both the novel I'd sent them and a cassette recording of some keyboard music I'd sent in to accompany it. I have to admit, making music is easier – you can come up with an idea in the morning and have that idea fleshed out and recorded by the evening. Writing takes a lot longer!
Skope: Have you worked in film at all, whether writing screenplays or soundtrack music? If so, in what capacity?
Gwynaire: I've never worked within the film industry before, though I'd love to break into writing music for films or TV.
Skope: What is it about writing for children that appeals to you?
Gwynaire: I like writing for children because I like tapping into that 'magical', childlike, untouched view of the world, which isn't tainted by growing up or the narrow restraints of the adult world.
Skope: Which books influenced you most as a child?
Gwynaire: As a child, I was mostly influenced by books like 'Treasure Island', or 'The Coral Island'.
Skope: Have you written music inspired by someone else's book or film, and if so which one(s)?
Gwynaire: No, normally I try to be as original as possible, and stick to my own projects.
Skope: If you could be one musician or writer, whether alive or dead, who would you be?
Gwynaire: Musically, I'd like to be Frank Zappa or Brian Wilson. Frank Zappa was such a great musician and composer – very pioneering and original in his approach – and Brian Wilson is one of my all-time musical heroes, I love all his work. As a writer, I guess I'd like to be Stephen King!
Skope: Do you engage in any other types of creativity, such as visual arts?
Gwynaire: Unfortunately, not. I've painted a few abstracts now and again, but I can't paint or draw. With regards to the covers for my music and website, I'm luckily enough to have worked with the same artist for over ten years. He's very talented and very much on the same artistic wavelength as me.