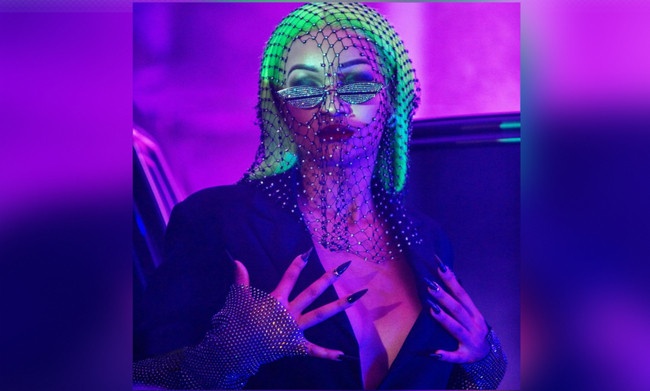 Cherae Leri's featureless debut album The Pain That Sex Brings topped charts last year and gifted the industry a new, trap and RnB infused project doused in classic undertones. Album visuals like "Vibe Wave Mood," "Feel" and "Fine Wine" surfaced throughout 2020 with YouTube and social media views well into the six figures.
The momentum continues with her latest drop. To kick the new year off strong, Leri releases the official visual to a fan favorite with "Match the Motion" a steamy, sultry offering that boils over with seduction and sonic ecstasy.
The alluring Arma Benoit directed visual cascades through tempting scenes as Leri shifts from apparent seductress to Rolls-Royce Boss vibes amid cameos from the likes of FireMan Band$, DJ Ear Marq and super producer Backpack Miller. She's bold, dynamic and captivating, showing her dominatrix side much like Bad Girl RiRi. Dipped in lace, custom pieces and Versace, Leri beams with luxury. The lyrical imagery shines through as the Queen of Trap-Nb dominates her cohorts giving off a commanding and supreme aura. "Match the Motion" listens like an ageless ode to seduction, attraction and fleshly harmony. It's a record that bathes in a 90's era of inspiration with a contemporary reveal.
Indulge in her latest release and stay tuned for the remaining album visuals set to release later this year.
One of a Kind Cherae Leri is an American singer, songwriter, model, and entrepreneur born in Kansas, Missouri. Raised in Houston, TX, and now residing in Atlanta, GA, Cherae Leri launched her career at the tender age of 3 by modeling and acting.
This young, vibrant songbird is hitting the music scene hard with her own flavor and style. Cherae Leri is a songwriter, dancer, actress, and former model. Leri has never followed trends, so don't expect to hear her trying to mimic any.
The music is hers and it's the kind of sound you want to take with you on a road trip, to the gym, and to the office. Leri boasts a little over 20 years of experience in the entertainment industry cascading from model and actress to singer and songwriter. She's honed her creative art over extensive time of persistence, resilience, and the aid of industry heavy hitters.
Influenced by artists like Tupac, Aaliyah, Rihanna, Beyoncé, and Erykah Badu, Leri tells lyrical accounts of pain, strength, experience, love, triumph, and attitude. Bold by nature, she does not play coy musically. She puts her heart in each track.