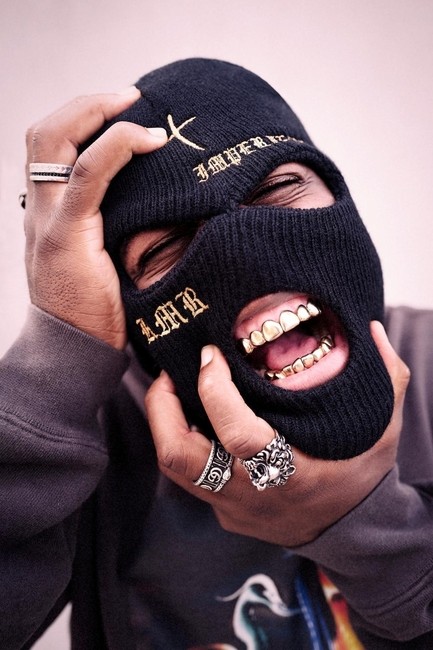 Ringing in 2021 with a new single and unique music video, RMR unveils "Her Honeymoon." The track, produced by Do Betters, and visual arrive on the heels of a monumental 2020 for RMR, which concluded with his 4th Quarter Medley, a three-track episodic film series showcasing re-imaginations of hit songs. The new video for "Her Honeymoon," featuring model Janet Guzman and comedian Reedo Brown, is a brilliant example of RMR's singular vision in an engaging 'choose your own adventure' presentation where the script is detailed in scenes cutting into each other as ideas come to him. "Her Honeymoon" marks a new creative chapter for RMR as he prepares for his forthcoming project.
– https://rmr.lnk.to/HerHoneymoon
Last year, RMR received acclaim across the media landscape for his breakout song "RASCAL." The track was then followed-up by his critically acclaimed EP DRUG DEALING IS A LOST ART on CMNTY CULTURE / Warner Records, which includes guest appearances from Future, Lil Baby and Westside Gunn and production from Timbaland.