The Sonder Bombs' upcoming album Clothbound weaves a narrative of loss, letting go, and losing patience with losers – and 'K.' certainly falls into the latter. Streaming everywhere today, the song makes masterful use of the band's acerbic wit with instrumentals that match the inner turmoil, firing off all cylinders while winking to hardcore and metal.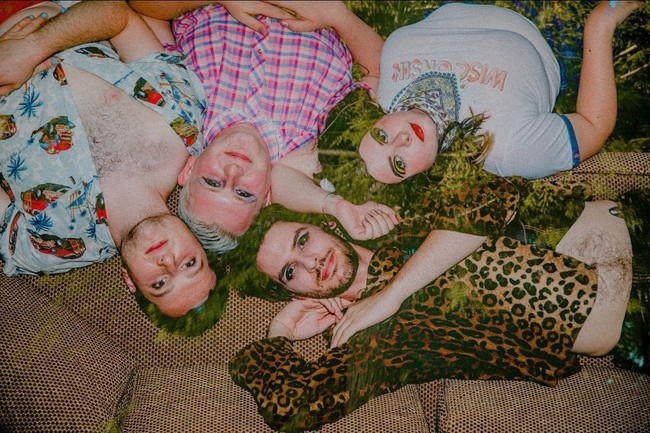 'K.' is the latest to be released from Clothbound, the Cleveland band's highly-anticipated new album, following 'Crying Is Cool' and 'The One About You'. Produced in Philadelphia during quarantine with Joe Reinhart (Hop Along, Beach Bunny), Clothbound captures a band burning at both ends – and it's working.
For The Sonder Bombs, self-confidence starts when it crosses paths with self-analysis. Their debut defined a new era of socially conscious, unapologetic pop punk. The alt-folk quartet began as a duo in 2016, with Hawks and her writing partner Jimmy Wilkens trading off abrasive and melodic punches against a DIY universe which places gender politics at the bottom of a list of priorities.
– https://soundcloud.com/bsmrocks/the-sonder-bombs-k/s-donUNRXJwCV