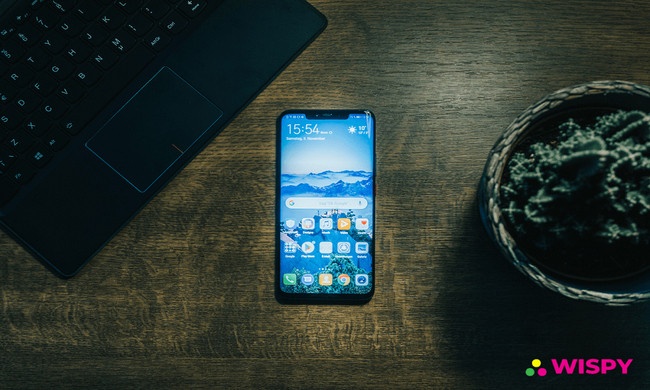 With 1.5 billion active users, WhatsApp is still on trending. Its users are still growing every day, and a recent analysis predicts the rapid growth in its popularity in the coming years. What's the reason behind its popularity? Well, its user-friendly layout and unique features make this chatting app the first choice of the audience. 
A user can make calls or video calls worldwide using WhatsApp. It has a very appealing feature, which is known as group chats. It allows the members to share photos, videos, files, etc. our youth also rely on WhatsApp chatting app to make contact with their friends or peers.
But is it safe for teens to use WhatsApp?
According Department of Justice, nearly 80% of female sexual assault victims experience their first assault before the age of 25″, said Samuel Dordulian, a Los Angeles attorney, former sex crimes prosecutor and now a civil attorney representing sexual assault survivors. "Whether we want to accept the fact or not, sexual assault and abuse affects everyone – it doesn't matter how much money you have, your ethnicity or religion, where you live, etc.
Well, it depends on how our children use this app. We can estimate the danger by getting the answers to the following queries. 
Do they use WhatsApp in excess? Do they feel depressed? How they react when an online predator contacts them through WhatsApp? Do they share their personal pictures in group chats? Do our kids click on every Malware Threat Link? 
When parents know the answers to the above questions, it will clear the air about the danger that surrounds your kids. 
Here, we will throw some light on the dangers of WhatsApp chatting messenger and what parents can do by using spyware for android. 
WhatsApp Dangers 
The danger is everywhere. A person watches on both sides before crossing the road. We should also check every road before we pass it. The Internet is also like a threat to our children. Parents should know about potential WhatsApp risks.
1 – Sexual Predating 
Predators use social media and instant messengers to access teens and kids. Why? Because it is the easiest way to target them and ask them to share their private photos, etc. Online predators use different tricks to earn the confidence of the children. Once they become friends, they ask the kids for their insecurities. Such a situation often leads to sexual abuse and causes anxiety in kids. 
2 – Cyberbullying – Peers or Friends Pressure 
A kid is a member of more than 3 Groups chat at a time on WhatsApp Messenger. If a child shares his/her photo in a group chat, it might be possible that any member makes fun of that picture. It can lead to bullying, which is also a reason for personality change and anxiety. 
3 – Beware of Malware Attacks 
Hackers find WhatsApp more convenient to steal the money of the victim. They share the corrupted links to attack a device and steal all the information secretly. Our youth does not think about the consequences before click on any random link. 
Many threats can harm your child online. WhatsApp is a free chatting app that has no age limit feature for its use. It shows that an underage child also can download it and contact strangers. Parents can stop interaction with such online risks in multiple ways. Let's find the appropriate way to guard your child against WhatsApp threats. 
Solutions:
1 – Set Privacy Settings
The very first step is to turn on the privacy settings of WhatsApp. Parents should make sure that what your child puts on the status and how many people check their status. Turn on the status to contacts only and check the contact list of your child. 
2 – Spyware for android
The more reliable way to keep track of the kids is the use of spyware for android. Install the spyware in your child's android phone, start monitoring. Modern spy tools allow the parents to take control of their kid's screen plus live-time tracking. Now, the end-user can check who is calling and messaging your child. Spyware for android also empowers the end-user to manage the activity remotely. Yes, all it requires few clicks to block any unwanted number. Using hidden spyware for android phones will not let the target device user know. Not only WhatsApp Monitoring, but the end-user can also track location, read the text-messages, hack the contacts, block the access of inappropriate sites, etc.  
Final Thoughts 
WhatsApp users are growing with every coming year. It has introduced a unique feature that lets you mute the conversation forever. With such features, it is increasing its popularity day by day. But parents should also check what their kids do on such an instant chatting app. We have shared some potential cyber threats dangers of online world that can harm the kids. Parents can guard the children against WhatsApp threats by using spyware for android. Once you create a secure chatting environment for your kid, it will allow them to enjoy their freedom without any fear.