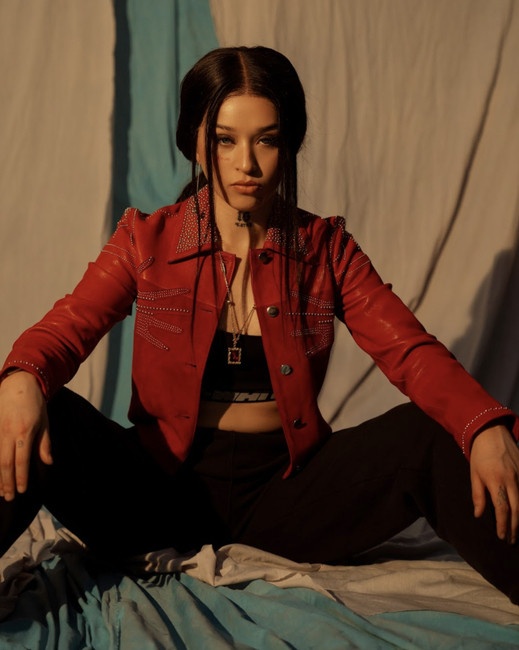 Today, stellar singer/songwriter and budding artist Kova makes her formal debut with "Sober," an intimate lament in which her melodic prowess shines over a sedated, lo-fi pop instrumental. The music video, set at a wild party, draws on Kova's first hand experience: "I've had my fair share of fun in the party scene, but it's not always what it's cracked up to be," she reveals. "Instead of what you'd expect, it can be dark and lonely much of the time."
Before launching her artist career in Los Angeles and reaching the impressive milestones of surpassing 125K Instagram followers and generating nearly half a million streams in six months, Kova was working as a nightclub promoter in Miami and regularly crossing paths with all manner of superstars. It was Grammy Award-nominated, multi platinum-selling artist Tory Lanez who, after hearing Kova's voice, convinced her to make the move to the West Coast and kick start her music career.
"Sober" marks Kova's first release since signing with music and entertainment company Tha Lights Global, and follows her independently released singles "City of Angels" (139K YouTube views) and "Stars" [feat. TheHxliday] (84K YouTube views). Big things are on the horizon for Kova, who promises that "Sober" is just the first look from a string of music and videos she's planning on releasing in 2021.
Listen to "Sober": https://lnk.to/KovaSober