Alberta-based singer-songwriter Ryland Moranz has always been a firm believer that the old ways are the best ways. So when he set out to create the video for his latest single 'Where Are My Blue Eyes', the self-professed 'analog snob' decided they should shoot it on 16mm film.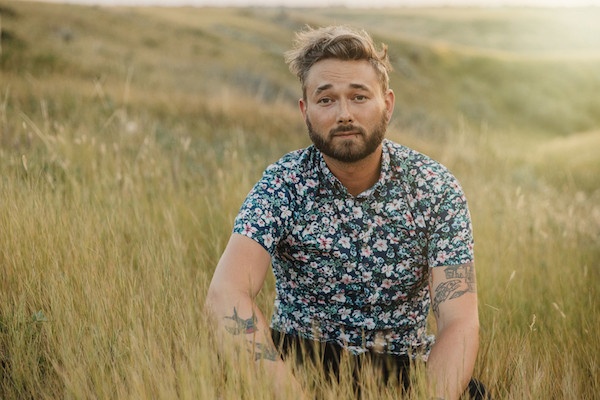 After the filming the video in Lethbridge and Edmonton with director Evan Uschenko, the film was processed, developed and scanned. The developed film was then augmented by applying paint, ink, and by scratching with the needle from an old CBGB's pin. Each frame was painted by hand, a process that took over 40 hours. The result is an intriguing piece of art in which all the luck, trial, and mistakes can be seen in earnest. Not everything in this video is perfect, and that's exactly the point.
"'Where Are My Blue Eyes' is the most honest thing I've ever written, and the video reflects that," says Ryland. "All the imagery; musings on love, the fallacy of humanity and the salvation that is found in the temporary nature of the universe is at the heart of who I am as an artist and as a growing human being. This song came to me as a revelation, and it revealed that nothing is ever really forgotten and that I am as I am just as you are as you will be. And if that's the case then all is right in the universe."
Following the October release of 'If I Had Wings', 'Where Are My Blue Eyes' is the 2nd single from Ryland's new album XO, 1945, which will be out on January 15th. A song that Ryland calls his favourite song he's ever written, 'Where Are My Blue Eyes' actually came about by accident.