Pop rock weirdos KITTEN release new single "What Year Are We In" today via Orchard music.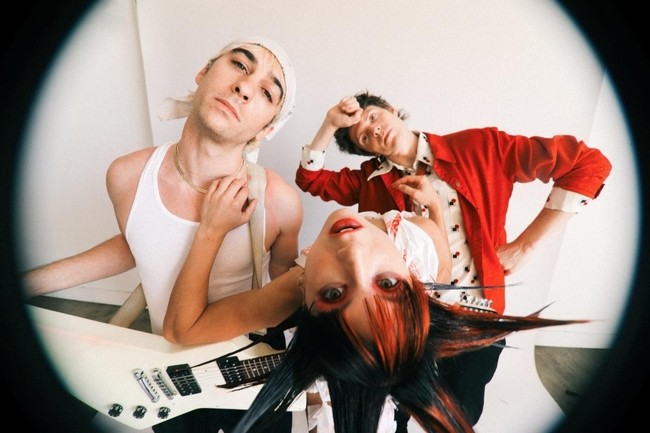 The second single from KITTEN's forthcoming full-length record due next year, "What Year Are We In" is a pivot back to electric guitar riffing after the effervescent pop of lead single, "Angelina". Over a pulsing 70's classic rock groove, singer Chloe Chaidez tries to bring a semblance of order to these trying times. Musical passages beam in from other decades, a growling 808 here, an '80s dance break there, to add to the overwhelming sense that time is collapsing in on itself, that humanity is doomed to repeat its mistakes.
– https://orcd.co/whatyeararewein
Written at a rare rehearsal-studio jam this summer during lockdown, "What Year Are We In" vibrates with KITTEN's longing to get back onstage. As the song builds to a shout-along crescendo replete with triumphant horns and jangling guitars, the band exclaims, "I just want to play sweet rock'n'roll," in a desperate attempt to conjure the euphoria of a life that feels impossibly far away.
Singer Chloe Chaidez adds, "It's a bizarre time to be alive. We have history at our fingertips. Teenagers wear Joy Division t-shirts, and moms listen to Drake. 'What Year Are We In?' is a funny question to pose, but it also feels like the simplest way of conveying a feeling."