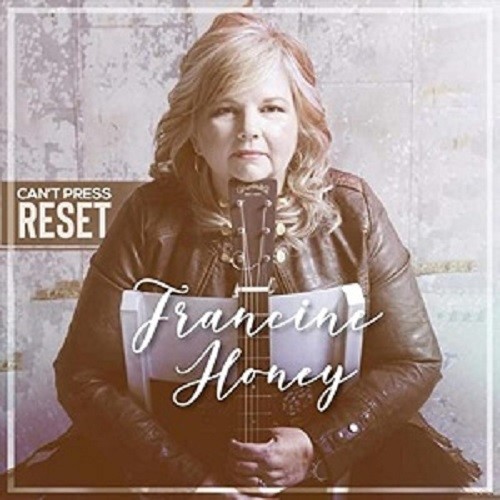 Surprisingly enough, quality music hasn't been hard to come by in 2020 – and that's taking into account the fact that just about everything else has been missing from shelves altogether. Francine Honey has been busy in quarantine working on new music, and in her new single and music video "Can't Press Reset," we get to experience the fruits of her labor in living color. Her harmonies are tightly intertwined with a country swing that couldn't sound much more relaxing than it already does, and whether heard in its single format or in its video, "Can't Press Reset" sounds like a dispatch of decadence we all needed right now. 
WEBSITE: https://francinehoney.com/
There's an elegant vibe to the melody from the get-go, but this only comes to be through the highly disciplined execution Honey is showcasing in this performance. She's adhering to minimalist principles in her delivery but skewing them with a desire to be louder and more enthusiastic with the hook than we're anticipating (mostly because of the conservative stylization of the beat). This is a different look than she's shown off before, but like all the greats to come before her, she's not afraid of growth; she pursues it fiercely. 
Bittersweet in its narrative but wholly brooding any way you look at it, Francine Honey's "Can't Press Reset" is can't-miss music from a singer/songwriter a lot of underground ears are starting to get really excited about. There are a lot of different ways she could have produced this track, but by sticking with the formula that has been working so far – while making a couple of subtle aesthetical changes along the way – she eliminates the possibility of shedding one audience in order to gain access to another. That's half the game in this business, and something tells me she knows it. 
Gwen Waggoner