Emerging pop starlet Elise Eriksen has released her debut single "Less," featuring Shoffy. Listen below to the glistening pop banger about growing apart in a relationship, co-written by Julia Michaels and also featuring Blu DeTiger.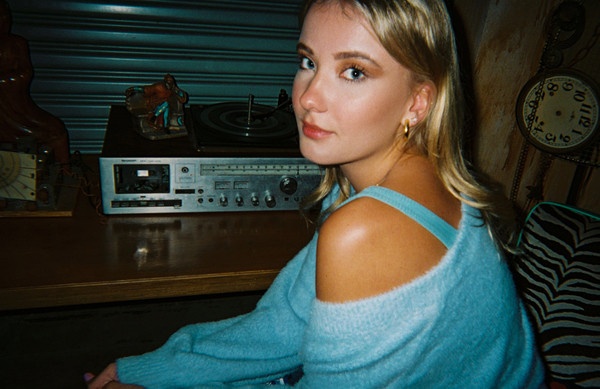 With its shimmering textures and bass-heavy grooves, "Less" finds Elise and Shoffy trading off verses as they reflect on the increasing distance between two partners. But despite its bittersweet mood, the up-tempo track is endlessly brightened by Elise's radiant vocal presence.
"I'm so excited that this song is going to be out in the world! It's a catchy, soulful record that I love for its upbeat vibe and heartfelt lyrics. I had so much fun making this song my own," shares Elise.
Shoffy added, "Excited to be part of this song! It's so awesome that it's Elise's debut single, and I'm honored to be featured on it. The beat and melody are fun and catchy, and her voice sounds so great on it. I found myself dusting off the bass in the closet and playing along, learning the part. Also, it's very cool that such a talented group of people are involved – Elise, Stargate, Julia Michaels, Blu DeTiger. I hope people dig it!"
Although it's taken on an all-too-relatable significance in the pandemic — especially on wistful lyrics like "I want less space between us" — "Less" was initially created under completely different circumstances. After overhearing her father (GRAMMY-winning producer Mikkel Eriksen) working on an early version of the track, Elise felt immediately grabbed by the melody and was determined to rework the song. With Julia Michaels' blessing, she then reimagined "Less" according to her own distinct vision, and quickly caught the attention of Shoffy and Blu DeTiger (who plays bass on the track).