Get ready for a blazing, hot new single titled "Bad Bad" that is SO SO Fresh! Young E Class is the man on the mic and the track also features vocalist Jazz Anderson. Both artists are keeping it real and bringing the heat on "Bad Bad".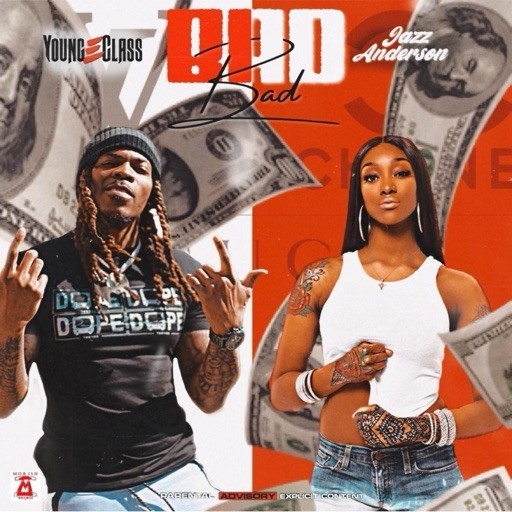 You can tell that hip-hop means a lot to Young E Class as he spits rhymes like a rap soldier on a mission. With Jazz Anderson supplying her own, original flavor on the track, "Bad Bad" is a WIN WIN! The single offers up slick beats and one smooth rhyme flow from Young E Class. Young E Class also proves that he has a distinct delivery that listeners will pick up on right away. The track gives off a super swag vibe courtesy of Young E Class & Jazz Anderson. There is a definite bounce factor in place on "Bad Bad" where you will be bobbin' your head for sure. The track is slammin' and both Young E and Jazz are layin' it down with authority. With this recent release of "Bad Bad", I'd say Young E Class and Jazz Anderson are contending for tag team champs of the rap game. The battle is ON and let the "Bad Bad" games begin!
There is no doubt that Young E Class came out swinging on this brand new track with the help of Jazz Anderson. The rhyming and beats are on point as this bangin' single would please any hip-hop head of today. Check out "Bad Bad" for yourself as Young E Class & Jazz Anderson came to Play and came to Stay!
https://www.instagram.com/mobish.young/
https://www.instagram.com/jazzanderson/
By Jimmy Rae