The worlds of music and additive manufacturing seem so distant from each other, but they are, in fact, much closer than most of us think. Music can be found in every modern society and its origins can be traced back to ancient tribes, while 3D printing is a relatively young but quickly developing technology that was originated in 1986. Often being called the technology of the future, 3D printing has everything it takes to permeate and positively affect human society, just like music does. This article will enlighten you on the matter of additive technologies applied in the music industry and show some of the cutting-edge developments in the field.
What is 3D Printing?
In a nutshell, 3D printing, also known as additive manufacturing, is an act of creating three-dimensional objects out of digital models by adding one layer of material atop another one in a consecutive manner. The additive manufacturing process is quite a flexible one and can be shaped by different printing technologies depending on project requirements. It allows building astonishingly detailed models with a smooth surface finish for further employment in an area of interest. It is widely used in medical, industrial, and sociocultural applications and is expected to greatly contribute to solving some of the global issues such as the housing crisis, production of more eco-friendly solutions, bioprinting of living tissues, and so on. 
Additive Manufacturing and Music: Where is the Common Ground?
Additive manufacturing technologies and music converge in several different ways. The most obvious application of 3D printing in the music industry is creating traditional instruments with almost no limitations to their design. Additionally, it provides the possibility to create replicas of ancient musical instruments, and — talk about shaping the music industry — even create brand new ones. On top of that, 3D printing opens the possibility to create physical copies of digital music, i.e. make 3D printed records. Besides, it contributes to reducing the costs in case you make an instrument yourself, and allows you to do so without much expertise in woodwork or metalwork. Digging deeper, it could even allow you to create professional top-notch devices and cases for them in a budget-friendlier way.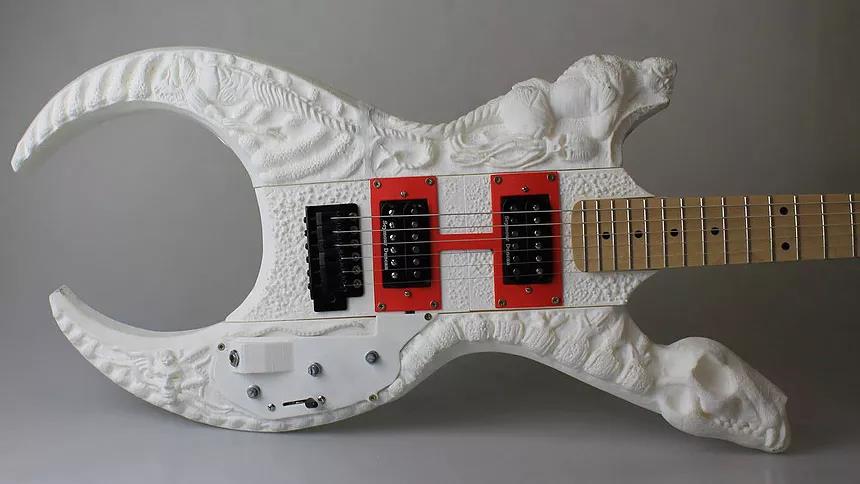 Francesco Orrù's Lovecraft-inspired guitar
The World of Music: Accessible as Never Before?
Recent digital innovations made music a lot more accessible to everyone. Modern people are just a few clicks away from downloading tracks, music albums, various samples, and beats, which allows us to listen and make masterpieces on the go. But what about the learning aspect?
3D printing contributes to making music more accessible for the visually impaired by making innovative products like tactile stave notation displayed in the image below. Learning music with the braille system is a very complicated task, which can be simplified and become more enjoyable. In fact, the learners will be able to 'see' notes with their fingers, allowing them to learn the music easier and be on a higher level of understanding.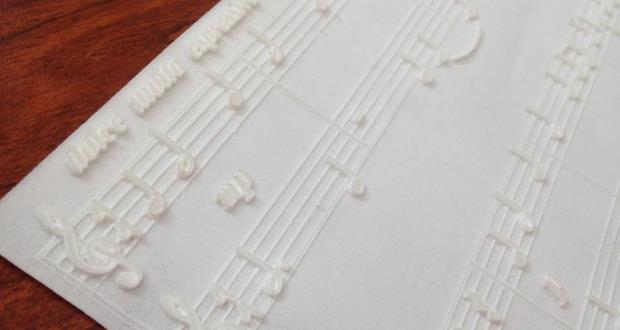 Credit: Kim Yeaji
Talking Business
3D printing has also created a very special niche within the music industry. For example, you can run a shop and sell uniquely designed, aesthetically pleasing music instruments that you did yourself. This kind of business can start at a rather slow pace and quickly expand according to how demandable you are on the market. The ability to create magnificently looking instruments with millimeter-precision, make them more lightweight, and provide the desired (and even better) degree of sound quality is one of the reasons that might make you want to consider learning 3D printing.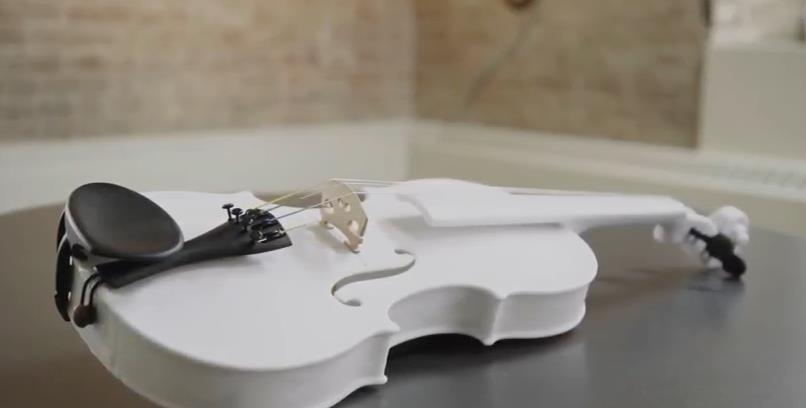 Credit: Ottawa Symphony Orchestra
You could also create custom music accessories like nail savers and guitar picks with engravings and drawings.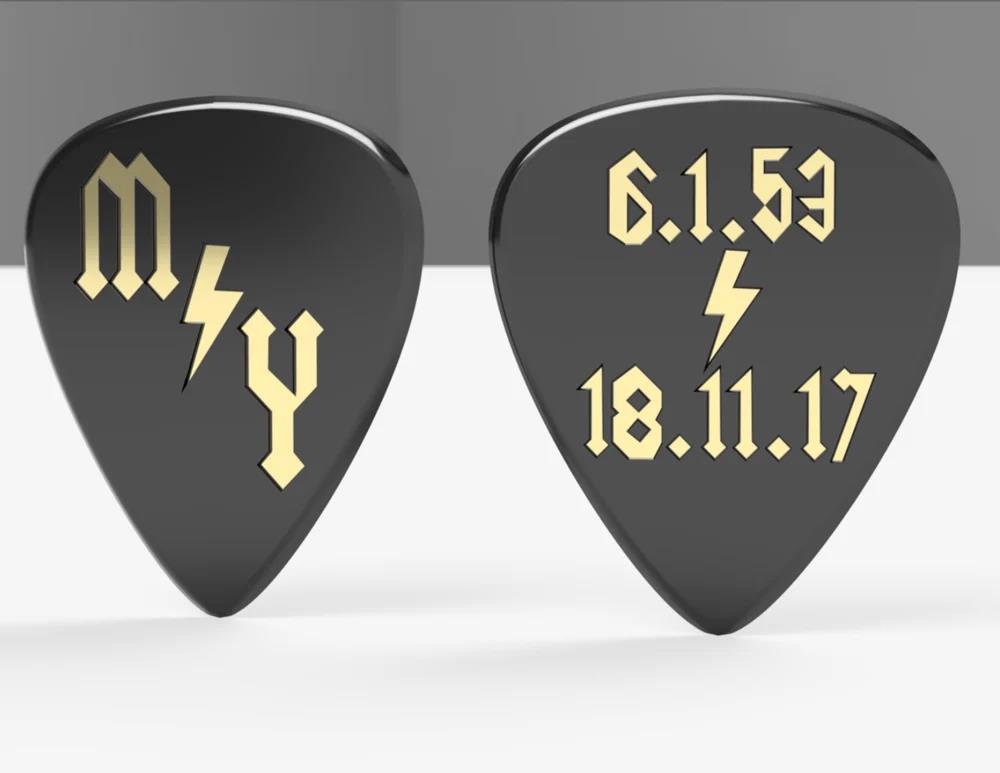 Source: prusaprinters.org
3D Printing Cultural Legacy
3D printing technologies also proved to be of great help in cultural heritage preservation. For instance, Billy Ó Foghlú, a Ph.D. candidate from Australian National University, employed 3D printing to recreate an ancient musical instrument. As you can see, it allowed creating a well-detailed and fully functional 3D printed replica of a prehistoric Irish horn. Aside from its neatly-looking appearance, you can hear that the sound quality is on point too.
On the matter of brand new musical instrument created with additive manufacturing technologies, there is, for example, an instrument called hornucopian dronepipe. Created by MONAD studio, this instrument's sounding is as special as its appearance, and in fact, is a sonic sculpture that was presented over the course of an exhibition at Javits Center in New York. It was printed with PLA plastic, an entirely biodegradable and non-toxic material that offers excellent mechanical properties while being entirely eco-friendly.
3D Printed Electric Violin in Action
Check out this Daft Punk cover by the Latin Granny nominee, Daniela Padrón. This portable 3D printed electric violin offers impeccable sounding along with a refined, futuristic design. The instrument is minimalistic and lightweight, providing additional comfort to the musician and allowing it to be easily transported anywhere you go. 
The ability to freely shape an instrument brings almost limitless possibilities. For instance, you could make a violin very light on the shoulder, equip it with a larger and more malleable shoulder rest for increased stability and comfort during performance. Of course, there are dozens of different revolutionary solutions like this that can be applied to other instruments to improve their interaction with the human body, positively affect the performer's posture, foster more comfortable and efficient performance habits, and much more.
Bottom Line
3D printing is a relatively young and ever-evolving field that's expected to bring solutions to a lot of global problems. Additive manufacturing technologies are slowly but surely become integrated into various professional fields, improving already existing solutions and bringing out brand new ones. Employed in the world of music, additive manufacturing allows creating lightweight traditional instruments with refined, futuristic designs while preserving sound quality. Additionally, it provides the possibility to make physical copies of digital records, make custom music accessories and equipment, create replicas of ancient instruments, and make brand new ones. Each new day holds many surprises, but we can assert that the destinies of 3D printing and music will become even more intertwined in the nearest future.