We are back at it here and the holiday season is in full swing. This is such an amazing time of year and its even better with Faith & Her Single "Sweet Fantasy" which she released this year. Faith has so much going on she is not holding back as we head into 2021. Join us as we chat about her name, Spotify, her new music, and so much more & she just released her first full EP a few weeks ago.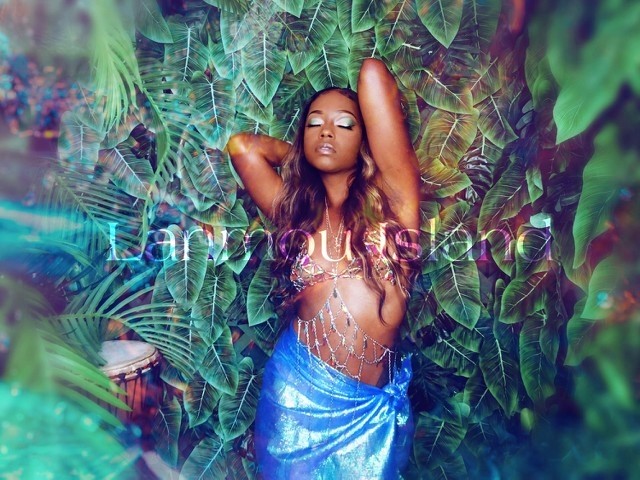 @skopemag: Where are we talking from today and being it is Monday – how was your weekend?
Today's Wednesday and my weekend was great. I spent it looking for a Halloween costume. I am super excited to dress up!
@skopemag: I am anxious for the election and what may come after – what do you think will happen?
I never know what to expect during elections, but I'm definitely anxious and hope America doesn't repeat the same mistake made last election.
@skopemag: I love the name 'Faith' – is that the name your mom gave you or is that your music alias?
My grandma actually named me Faith (:
@skopemag: At what age did you know that you had a special talent and passion for music and did your friends/family support you?
Around 8 I realized I could sing. My family was super supportive and supported me performing in my school talent shows.
@skopemag: When you are consuming music what platform do you prefer to use?
I prefer Spotify because I love vibing out to their playlist.
@skopemag: Your new single 'Sweet Fantasy' is out. Tell us background on how that single went from an idea to a reality?
I had a lot of fun with Sweet Fantasy, I really just visioned myself in the club feelin myself, something I haven't been able to do in a while.
@skopemag: Is 'Sweet Fantasy' based on your real life experience and if so can you elaborate?
Yes, I was going through a breakup and didn't feel like making another typical sad love song so I jumped right into party mode while creating this song.
@skopemag: I just followed you on IG – how crucial is social media to an artist like you coming up and how do you use it?
Social media is super crucial when it comes to promoting and getting myself out there. I try my best to stay active on Instagram so that I have a visual to put to my sound and aesthetic.
@skopemag: When you are not making music what else do you have going on in life?
When I'm not making music I'm either binge watching Netflix or dancing.
@skopemag: 2020 is almost done – what would you like to accomplish this year and looking forward to 2021?
I look to accomplish really establishing myself as an artist and building my following. I look forward to 2021 being the year I can perform and really bring my visions to life.
Instagram at @faithreneemusic