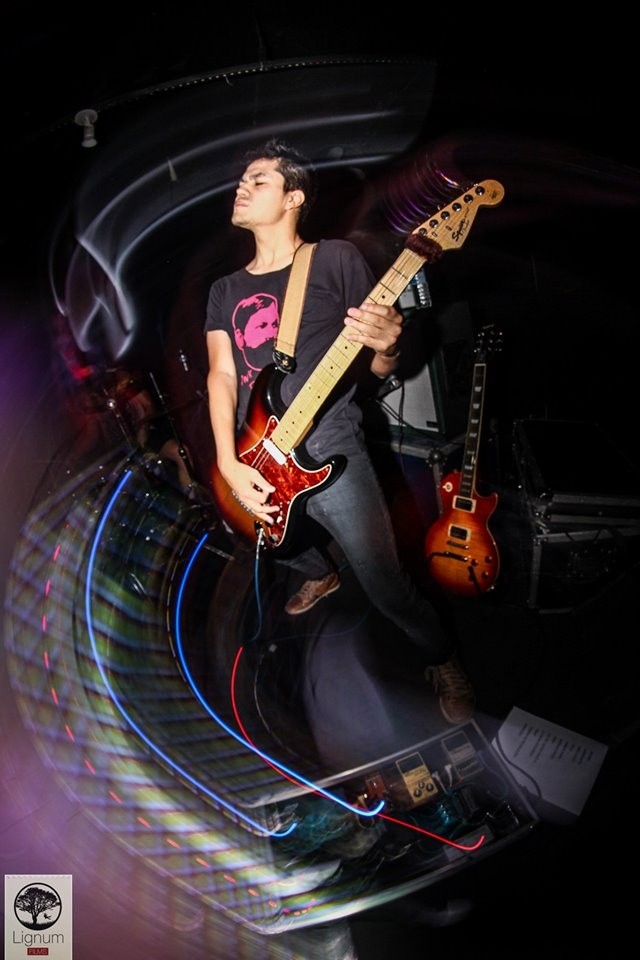 Lucio Moriyama takes the listener on an instrumental journey that evokes a plethora of emotions through his single 'Dirty Heart (Akai Ito).' Inspired by the history of Lucio's grandfather (Taro Moriyama), 'Dirty Heart (Akai Ito)' tells the story of someone missing their roots and where they are from. Moreover, the single is inspired by the Japanese folk of Akai Ito. Through the electrifying guitar solos and crunching riffs, Lucio Moriyama evokes a story that requires no words. The guitar adorns a drum line that shines and sparkles at every turn, adding an extra layer of energy that the guitar already radiates. If you are looking for a track to uplift you and to give you energy, look no further. 'Dirty Heart (Akai Ito)' is a playlist must-add, as it's infectious guitar melody will keep you hooked. The single is out now on all digital streaming platforms.
– https://open.spotify.com/album/2NvsOBmhl3LwOc2WeFqfrh
About Lucio Moriyama
Lucio Moriyama is an emerging artist, multi-instrumentalist, and songwriter originating from São Paulo, Brazil. The talented artist is quickly making waves in the scene with his unparalleled sound and style. Inspired by his life experiences, Moriyama seeks to create music that will connect people around the world. The talented musician seeks to push the envelope with his sound and bridge various elements from different genres to make a well-rounded, dynamic style. Lucio Moriyama is fueled by his passion for music, and his willingness to be the next big artist to breakthrough. With every release, the São Paulo native will have listeners engulfed into the world he creates with his unique compositions and style. Lucio Moriyama is an artist to keep an eye on and ear out for as he is set to cement himself in the music industry for years to come.