The Brown Goose Band shout up to the heavens on the emotionally charged ode of "Apocalyptic Love Song". Vocals serve as the beating heart of the track from which all else flows. Lyrics effortlessly show off their uncanny storytelling abilities while the narrative unfurls with poetic beauty. Multiple layers intermingle to develop into a rich tapestry of sound. With such density it is easy to get lost in the heavy heady mix for it has a stately presence to it.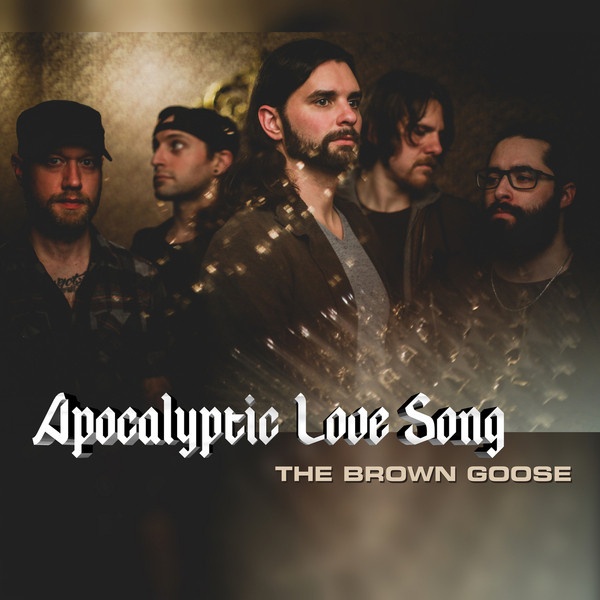 Clever panning introduces the track helping to give the illusion of the piece slowly coming into focus. Instrumentation is rich, with drums, piano, guitar, and bass building up the sound together. The crystal clarity of the vocals has a profound quality to them for they spool down in a fantastic way. Verses are acutely balanced for maximum impact for the guitars do a great job in building up the tension. Upon the release of that tension the whole thing feels pitch-perfect. Multiple layers blend together to deliver a sound that shoots straight for the heart. Vivid detail adds to the vocals' undeniable strength. Growing ever stronger and stronger, the rhythm eventually breaks in a gorgeous, well-earned stride one that has a joyous triumph to it all in a bright brilliant blur.
https://www.thebrowngoose.com/
"Apocalyptic Love Song" shows off the Brown Goose Band's uncanny knack offer a refreshing take on the standard love song in the best way possible.