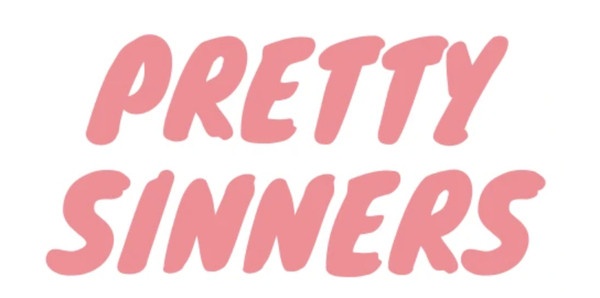 Firstly let me talk about the name Pretty Sinners… What does that mean to you? For many, it says SASS. Are you pretty but have a dark side? Then this brand is for you. Let's be honest, most of us can relate.. This brand is one to watch!
Sprinting off the Australian Fashion Boutique start line from Brisbane 9 months ago, Pretty Sinners Label has taken the globe by storm and it's no wonder why they have grown so fast in such a short amount of time. Starting the year with the odds against them with the global pandemic, Pretty Sinners Label was determined to make a difference and deliver a clear message to the world, advocating for women empowerment and using their platform of over 100k strong to promote budding fashionistas to their social media following.
Starting out with a limited range and long shipping times due to the pandemic, Pretty Sinners Label quickly realised that it was time to take action and since partnered with some of the worlds best courier giants to land your products at your front door within 10 days maximum. Setting a new industry standard did not stop there for the ecom success story, the latest partnership has resulted in a new warehouse opening in the USA to reach the US market quicker where a customer service team will be on hand to maintain a high Service Level Agreement (SLA). Not only do Pretty Sinners Label prioritise fast shipping times and quality products, PSL also recently introduced their "Brand Ambassador Program" to their followers, allowing their followers to purchase at 50% off, with a reshare on their huge social media following, empowering their followers to feel PRETTY along with boosting their own social media following.
One of their loyal ambassadors said: "I was so sceptical about being approached originally as I have been before and I didn't receive any value from it, but after learning more about the brand and what they stand for (Girl Bosses World Wide), it inspired me to get involved with some local woman support groups, one of which PSL have agreed to sponsor!!
After receiving my order and modelling my clothing I was also shared on THE pretty sinners IG page and from one post it grew my account by 3500 followers…. If you are an inspiring influencer or simply LOVE good fashion at affordable prices, you can't go wrong with the Ambassador Program." – Abby Kenmore (Brisbane) All in all it has been a pleasure reviewing PSL and really can't fault what PSL are about!
Their intentions are clear to reiterate… GREAT PRODUCTS > FAST SHIPPING > EMPOWERMENT VIA SOCIAL MEDIA = HAPPY CUSTOMERS 🙂  Also psssst! I have been made privy to their next BIG global play and I can't wait to share more with you, but until then I will have to leave you in suspense. 😉  Head over to the Pretty Sinners Label page and check them out!
You can find out more info about Pretty Sinners Label and there ambassador program using the below links:
http://www.prettysinnerslabel.com