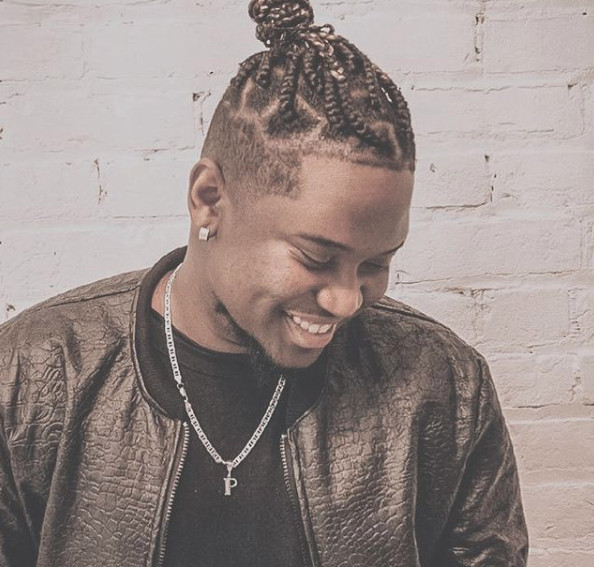 Paul Prince is acting administrator and co-founder of the company, Jebomedia inc. He is multi-talented and versatile in his skill set. He is an artist, author, actor, producer, director, writer, and many more. He believes that one must try everything he loves to do to stay motivated and alive. He is trying to prove himself in different things. He is always ready to face difficulties and failure on the way, and so he never compromises to do the things he loves to do.
He possesses amazing writing skills and has written many scripts that he is planning to make a movie.
Paul is the writer of the book "Lost in Europe" whose launch is postponed just because of the pandemic and will come on the shelves soon. His first novel named "A transient ride" was published on October 22nd and is available on all different platforms.
He sometimes appears as an artist in the songs created by him. 

Working as an event host and MC in nightlife is something he enjoys the most.  

He has produced and wrote MBM

"Wrong decisions" is also directed, produced, and written by Paul Prince. 

"Run" is another piece of hard work. He directed and wrote the story of "Run".

The web series "The Mission" is also written and created by him, and he is playing an important role in the series. 

The conventions he usually prepares with his colleagues are very helpful in different aspects and provide mental help and all. 
Paul Prince Music career
He had released his first track "Pretty Lady" in 2017, and that was the start of his career in the music industry. In 2020, during the pandemic, he took his passion more seriously. In a short period of 6 months, he is releasing five music videos and ten songs in collaboration with the other artist. On his birthday, December 21st, he is going to release his first album by his name. Disco part, you a star and chosen one are the main songs of the album.
Books 
A transient Ride
"A transient Ride" is a compilation of short tales by Paul Prince. These tales are the rides into Paul's mind. There are various dramatic monologues with intellectual conversation, thinking, and observation. "A transient Ride" is now available on different platforms like Kindle and Amazon.
Lost in Europe
"Lost in Europe" is another piece of his work. The book gives the feel to its reader as he/she is traveling to or living in Europe. "Lost in Europe" is going to be released in 2021.
Paul Prince Movies
Wrong Decision 
 Detective Jonathan Smith goes out of his daily life and decides to do something he never did before in his life. The film is co-produced, directed, and written by Paul Prince. Egor, Mona Lisa, Sean Mohtorious, Christina Di Tillo, Anderson Bondo, and Cody West are acting in the movie. 
Run
A gifted track runner is rehearsing for his upcoming competition by her town's outskirts. She suddenly witnesses a murdered dead body in the woods. The serial killer is a previously murdered, who is now taking revenge and searching for his next victim. So, the gifted track runner would be successful to run and save herself from being his next victim.
"Run" is co-produced, directed, and written by Paul Prince. 
MBM
James cell (a mob boss) is trying to take revenge on the murderer of his wife, the situation goes intense.