Introduction of Lilas Walid
Lilas Walid is a journalist and a businesswoman, living in Abu Dhabi, UAE. She has participated in and encouraged many TV programs including Arab Broadcaster, Star Forum, and many more. She is a woman of culture and beauty. Persuading her passion for both (culture and beauty), she adores fashion and its industry. Besides all this, she loves to travel and play sports. Her favorite sport is horseback riding. Lilas is an admiration for all the women who have the same passion for becoming a businesswoman.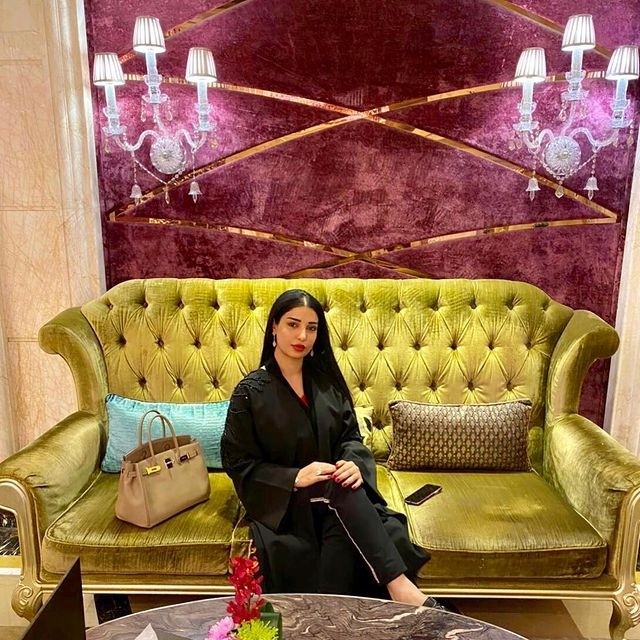 Lilas Walid

U

niting

W

ith

Team

"The Memory of Zayed"
Recently, Lilas announced that she is joining the team of "The memory of Zayed". She is going to be one of the representatives of the program which is also being represented by some high-level United Arab Emirates delegations including ministers, sheiks, businessmen, and businesswomen. Lilas said in an interview: "In the Year of Zayed, we remember Zayed's bid and the ideals according to which he led the state to become one of humanity's oases over the entire area of ​​the earth. Hence, the humanitarian initiative has been taken from the depths of the good qualities of the first man of the United Arab Emirates. May God have mercy on him and may God rest his soul. 
She added: "I am like every lover of the UAE in which I live and am very proud. I express this affiliation and love in my own way, and I support the vision of the wise leadership in initiatives that I see directed to the emergence. Initiatives through which we seek to strengthen the concept of citizenship in the heart of young and old, to preserve the cultural heritage of these exceptional people.
Why Lilas joined "The Memory of Zayed"?
To answer this question, Lilas said: "What I liked about these initiatives is their focus on the founder, father and leader Zayed, (may God have mercy on him and rest his soul) and highlighting many of the educational, moral and humanitarian values ​​and principles that were among his plans to build the UAE, which are gradually being realized, until the UAE arrived." 
We wish you good luck with Lilas in the future. To watch her interview, click the below link https://www.youtube.com/watch?v=iBafVffOVV4&feature=youtu.be. 
To get daily updates about Lilas, follow her at her Instagram account at