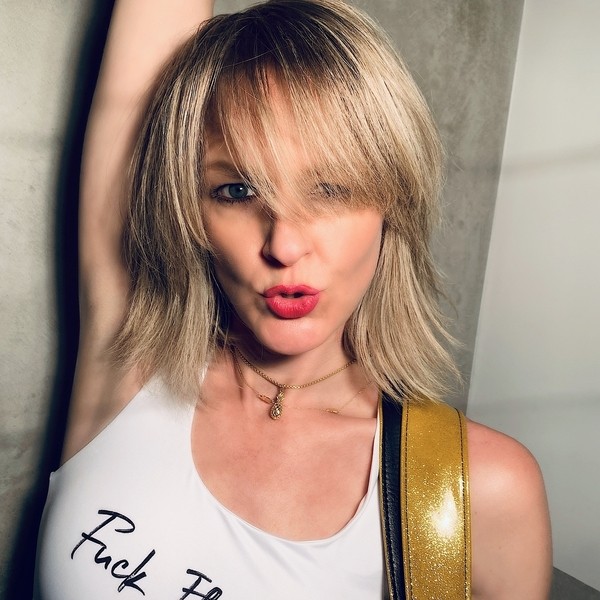 Franki Pineapple has already crammed more into her life than countless blockbusters made in her hometown of Hollywood. From her life as a screenwriter, novelist and journalist through to her new incarnation as a singer-songwriter and social rabble-rouser, there is more to Franki than meets the eye as one of the biggest companies in the world discovered when they took her to task over her name. Fearless; forthright and on her new single, a bit filthy, Franki Pineapple is your new hero!
Instagram: https://www.instagram.com/frankipineapple/
Born Stephanie Carlisi, with almost typical irreverence, in Los Angeles in the building which now houses the world headquarters of Scientology, Franki Pineapple is a force of nature. Dedicating her life to storytelling, she is, at any given time, a novelist, journalist, screenwriter, poet and spoken-word artist, first dipping her toe into the music world in her twenties when the legendary songwriter and actor, JD Souther (The Eagles; Linda Ronstadt; James Taylor) hired her to transcribe his lyric journals. Encouraging her talent for writing lyrics, JD unleashed an animal: a bold, authentic, truthful artist now calling herself Franki Pineapple, after her producer and partner, Nararaj Tribino (PM Dawn; Nile Rodgers) suggested it (spikey on the outside; sweet inside). With a logo created by none other than John Pasche who had years earlier designed the iconic 'lips and tongue' logo for the Rolling Stones, everything was going to plan. That's when the real fun started.
Taking exception to Franki's appropriation of a fruit, Apple Inc sued her.